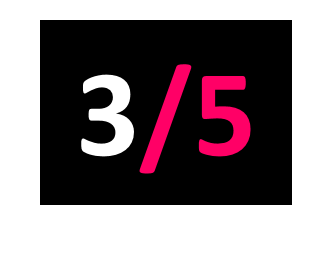 Directed by: Felix Gary Gray
Starring: O'Shea Jackson Jr., Corey Hawkins, Jason Mitchell
Running time: 147 mins
Cert: 15
At face value the story of NWA is one of people brought together through shared oppression using music to spit back in the faces of those holding them down. However, the underpinnings of the tale expand far further than such a simple narrative and one feels that by the end of Straight Outta Compton, director Felix Gary Gray allowed his desire to fully capture the magnitude of the tale to get the better of his creativity.
The best of the film can be seen in its earlier stages, as the viewer is shown an insight into life for the members of NWA during the grit and hardship of eighties Compton. As the group emerges from a backdrop of crooked police and a life of prejudice, the need for a dissenting voice in this community is all too apparent and the viewer is placed firmly on NWA's side.
The band's unprecedented rise to stardom is then well explained, complete with fractures caused by contractual disputes between band members, which eventually leads to the group's collapse. It is somewhere around this point that the plot nosedives into a sea of obfuscation, leaving an hour or so of post-NWA life and frayed friendships to explain, until the re-uniting of the group just before the untimely death of member Eric 'Eazy E' Wright.
During this stage a myriad of characters come and go in ponderous style, the relevance of some left unexplained, but the importance of others over-analysed, creating a puzzling atmosphere as the film lumbers on towards its eventually overdue climax.
It's a well set up story, but ultimately one that tried to encompass too much, resulting in a lot of time spent focusing on unnecessary intricacies.
Straight Outta Compton is running at Tyneside Cinema, Newcastle