Faith, morality and respectability collide with devastating long-term consequences in this grim tale of crime and redemption. Set in London's Hasidic Jewish community but shot entirely in the North East, Orthodox follows ex-convict Benjamin (Stephen Graham – Boardwalk Empire, This Is England) in his struggle to correct the sins that destroyed his life – and in the process, find a way fit the disparate pieces of his identity together. "He desperately wants to please and be accepted," director David Leon explains to a packed, enthusiastic audience at the Tyneside Cinema after a screening of the film, "but he's also following his natural desire, even though he may not necessarily know what that is." There's a complicated mass of contradictions that Stephen Graham brings out with sublime sensitivity, carrying his stout, rotund body as if it were straining from the weight of all the emotions battling inside of it. Of his performance, Leon seems especially proud: "Not many people have that range," he says. "Benjamin is strong-willed, but he also wants to conform. It's a part that requires both extremes of the emotional spectrum, but one that is ultimately vulnerable and empathetic."
An actor by training, David Leon shares with his star the distinction of having been directed by Guy Ritchie – Graham as Jason Statham's bumbling partner in Snatch, Leon as junkie con artist Malcolm in RocknRolla – but viewers know him best as DS Joe Ashworth from ITV's Vera, from which Orthodox borrows both crew and locale. In his words, "shooting Vera took me to places I'd never have gone to otherwise." As a less restrictive way of telling stories, writing and directing his first feature-length film is just another one of those places. Indeed, this desire to explore the unfamiliar is perceptible in both his choice of subject matter and his approach to it. He says he was drawn by the culture clash between the strict Hasidic Jewish neighbourhoods of Stanford Hill and the more multicultural Hackney, and what it means for those who fall short of the high standards set by their communities.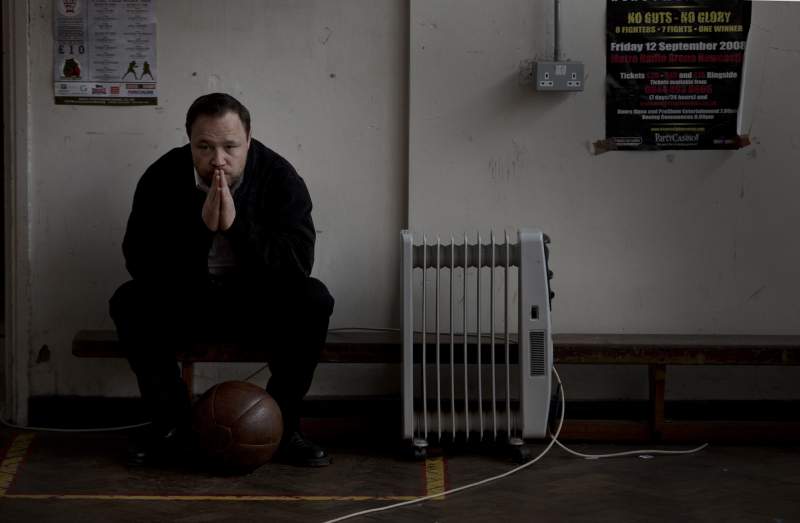 For Benjamin, it implies a life of perpetual displacement; estranged from his parents for answering anti-Semitic bullying with violence, scorned by his community for marrying a non-Jewish woman and unwittingly betrayed by his only friends, he fits nowhere and yet his crimes and lineage connect him more tightly to community leaders than anyone is willing to admit. This conflicted mind-set is visualized through non-linear editing that interlocks both time and space in a way that keeps main events clear, but raises unspoken questions within the viewer's mind about their context and implications shortly before moving on to the next scene. Sometimes confusion occurs, but it's a style that's well-suited to the story's larger cultural background – the struggle to make sense of God and his rules at the heart of Jewish thought and faith.
Concerns of potential backlash over the film's two major Jewish figureheads – a morally compromised Rabbi and his financial advisor – are brushed aside. "I don't think I'm showing them in a negative light," reasons Leon. "It's just one section of a complex and flawed element of the human condition."
Certainly, our man shows no sign of shying away from risky territory any time soon: his next project revolves around a North East fisherman who gets involved in Europe's ongoing refugee crisis. Coincidentally, The Refugees is also the name of the sci-fi series he's currently starring in. "Right now, I'm balancing work behind and in front of the camera," he concludes. "I consider myself fortunate to be able to do both." As, no doubt, does his audience.