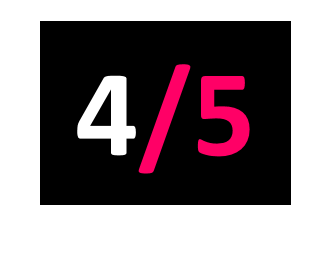 Resilient Records
Released: 01.09.23
Image by Georgia Claire
Kathryn Tickell & The Darkening return with an incredible new album in which the musical heritage of the North East becomes the star of the show. cloud horizons is a diverse mix of 11 tracks which every folk and traditional music fan will fall in love with.

This collection is focused on the power of sound rather than lyrics, with vocals used as instruments which complement the full band, rather than overpower. There is a haunting nature to the whispers and harmonies forming the likes of Gods Of War before the fiddle takes over and commands the chorus, demonstrating this is an album that allows every instrument its chance to shine.

There is no denying cloud horizons is an album of intensity. The pace and power of Quilley Reel would be perfectly placed in a film during the build up to a brawl. Caelestis has a quality that sounds almost religious, with layers of vocals moving slowly and blending together until the pay off of pipes and percussion in an explosion of sound.

The band perfectly mixes ancient and contemporary, using traditional instruments in a distinctly modern way. The song One Night In Moaña opens with Northumbrian smallpipes sounding like an electric guitar solo before blending seamlessly into a traditional folk dance melody, fast paced and warm. The album moves effortlessly from party vibes into mournful tones of final song Back To The Rede, with a significantly slower pace and a focus on string instruments before the pipes come in to give the perfect goodbye.

There is a journey to this album, one that feels like a walk alongside Hadrian's Wall. With the use of the Clarsach and Northumbrian smallpipes, it's easy to see how our local heritage has bled into this music. Kathryn Tickell & The Darkening have taken our past and threaded it together with sounds of today.
Kathryn Tickell & The Darkening will be taking the album on tour throughout September, appearing at Lindisfarne Festival on Friday 1st, Gosforth Civic Theatre on Saturday 2nd and returning to the region on Monday 23rd October at Durham's Gala Theatre.