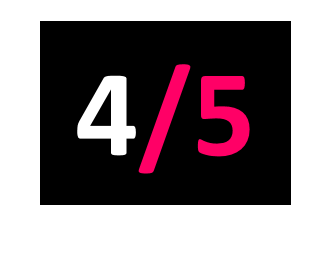 Black Butter
Released: 05.03.21
Swedish pop star Zara Larsson is set to release her highly anticipated second album Poster Girl, after immense success following her first album So Good. At just 23-years-old, Zara is a multi-platinum selling artist with four BRIT Award nominations, and over six million followers on Instagram.
Poster Girl is an eclectic soundscape of R&B, dance and pop blends, incorporating musical influences from her favourite artists such as Abba and Rihanna. Zara says, "Ever since I was a little girl, whenever I listen to music I'm somewhere else, and I'm someone else. I don't think we should underestimate the power pop has."
This album has a bit of everything. If you're into R&B, you'll love I'm Right Here. If you fancy a bit of funky dance music, listen to FFF. But if you're looking for consistent storytelling and engaging lyrics, then the entire album is for you. The opening song Love Me Land immediately engages the listener through the powerful introduction. Prominent string motifs and fast paced rhythms highlight the musical qualities, reinforcing the storyline about taking control amidst the whirlwind of new-found love. Whilst being rooted in a pop sound, the song definitely makes you want to let loose and dance around your room – and the corresponding music video focuses almost entirely on a dance routine. Having attended the Royal Swedish Ballet School, Zara certainly showcases her talent, all whilst oozing confidence and positivity.
Having won an award for Feminism from Sweden's oldest women's rights organisation, there are also ever-present themes of female empowerment, strength and self-love within the album – it provides a really positive outlook on life. As a valuable role model for younger girls in particular, Zara successfully discusses relevant themes and opinions through her music, and this album is no different. The songs Need Someone and Look What You've Done perfectly demonstrate this. Written alongside Steve Mac (Ed Sheeran, Years & Years), these two examples shine a light on the importance of independence and needing no-one else but yourself. Accompanied by both vintage and modern dance sounds, these feel-good songs are a necessary listen.
With previous successful collaborations with artists such as Ty Dolla Sign (So Good), this album features even more creatives, adding to the diverse musical flavour. The lead single Talk About Love feat. Young Thug mixes R&B undertones with soft rap, providing an easy listening experience. Making it straight to the charts, this song is undoubtedly an exciting feature on the album.
As a young singer who has grown up in the spotlight, Zara explores and shares her personal vulnerability throughout Poster Girl. Although sometimes difficult to do as an artist, this snapshot into her mind ultimately connects her audience, making them feel united. This real-life exploration is valued by her listeners and Zara seems to recognise that – we are all human after all.
This entire album celebrates the importance of pop music itself, along with empowering messages of self-confidence. As a fan of Zara's music myself, along with an admiration for her talent and self-expression, it's safe to say I will be downloading this album as soon as it's released.