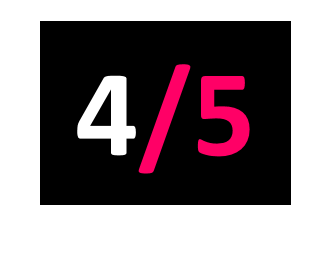 Music For Nations
Released: 21.10.22
Hailing from the North with their debut album, Witch Fever's Congregation culminates a raging attitude of punk anarchy and feminist heroism. Executing heavy riffs in "full rage mode", the Manchester quartet are renowned for stirring excitement in grassroots live music since hitting scenes in 2017. A raucous onstage presence has complimented the public stir created by the Reincarnate EP. We have seen the agitated sound evolve in intensity and artistic scope that nobody can comprehend.
Completing their first full-length project, Congregation sees Witch Fever curate out of their comfort zone, and pursuing further extremes. Consistently furious and bad ass, the anger found in the defiant lyricism breaks the confines of one genre. First meeting through Manchester's close-knit alt. sector, Amy Walpole (vocals), Alex Thompson (bass), Alisha Yarwood (guitar) and Annabelle Joyce (drums) have spent five years making gains within an industry that still skews overwhelmingly male when it comes to punk. Walpole's voice has evolved with their success in every respect – the rasps are raspier, the screams more guttural and the lyricism cuts through listeners with a powerful grace and clarity. Witch Fever's melodic rebellion screams enough is enough, echoing the rhetoric of contemporary radical empowerment seen in music's authentic Riot Grrrl movement. Congregation captures women in music at their heaviest and most challenging yet.
Though Witch Fever have been together since 2017, priorities surrounded gigging and communicating live experiences with fans through punk realisms and iconography. Subsequently, the proposal of a debut album presented the opportunities to contextualise their work on an individual level. In particular, Thompson and Yarwood found themselves exploring space and experimentation over bellowing blistering riff after another. Remaining true to bellowing basslines, it is clear Congregation allowed the band to explore musical boundaries as independent artists whilst remaining true to their heavy roots. As a result, the sophistication of the process is evident with every track being built like a brick house – strong riffs and rhythm, but plenty of space within.
The album's sound mirrors the intensity of the message, drawing large inspiration from the cultural debate of religion and freedom of choice. All members express the importance of current themes within the album – control, abuse of power and patriarchal violence – which resonate beyond religious frameworks.