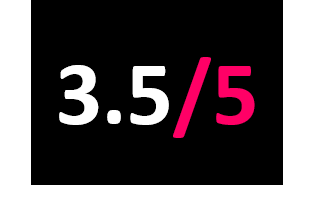 Kobalt Music Recordings
Released: 09.02.18
Indie trio The Wombats are back with their fourth album and it's probably not going to be what you'd expect. Despite retaining their well-loved eccentric synths and quirky lyrics – such as on Cheetah's Tongue "You run me over, my orange cola got black flamingos crying for ya" – there has been an obvious shift into what appears to be a more mature output.
The highlight track has to be Turn, a mash-up of mellow riffs paired with an upbeat, simplistic chorus that The Wombats create so well. Lemon To A Knife Fight offers their signature dancefloor banger, but it is tame in comparison to previous hits such as Techno Fan and Kill The Director.
If you're looking for another A Guide To Love, Loss & Desperation then this isn't it, but is it still worth a listen? Absolutely.