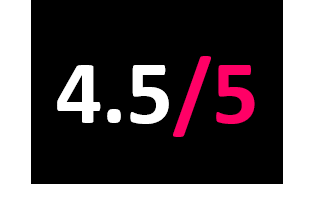 Jalapeno Records
Released: 27.10.23
The Northern funksters' seventh studio album is a real triumph. Gateshead's Smoove And Turrell wear their social conscience firmly on their rich and opulent melodic musical sleeves on Red Ellen, an album that looks backwards to seek words and notes of hope, comfort and inspiration.
Kicking off with a gospel choir and showering us with positive funky vibes, The Light makes a soulful platform for John Turrell to showcase his mighty vocals and truly let the love shine in. It is a towering opener.
This is a theme reaffirmed in the infectious boogie of single IGOTCHA, the uplifting Joy! and underlined in the vibrant Geno's Discotheque. A shame it is fictitious, but a high flying chorus line will have you dancing on the ceiling at home, just like the flamboyance of magnificently bowl-haired keyboardist Mike Porter in the live setting.
Formed back in 2007, Smoove And Turrell have lit up many a festival and concert hall, but they are far more than just a live force, they have recorded a quality body of work in the studio over the years. They're a mature force and can reign it all in to be mellow and reflective. Porter adds his striking synth appeal to the moving tribute of Mary's Song. Electronica, a big feature of previous release Stratos Bleu, and modern beats are interspersed through the funk, soul and Northern soul revival of this collection. Empty Bottle Serenade finds John Turrell crooning in heart rending fashion. John, also lead songwriter, penned this as a tribute to founder member/producer Smoove's late father. A jazz guitar solo from Lloyd Wright adds another dimension.
The musicianship is outstanding throughout. The arrangements ever thoughtful and allowing variance but work together as a unified whole, stamped throughout with groove and dance-ability.
A rich harvest of outstanding songs climaxes to the rhythm of the Jarrow marchers with mighty anthem Red Ellen, an early female Labour politician and people's champion who turned words into deeds and actions; Ellen's humanity ripples and resonate down the decades.
With Red Ellen, Smoove And Turrell are soulful and inspirational and primed to move mountains.