Lucky Number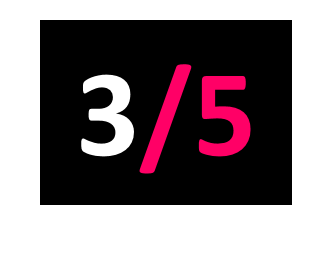 Released: 10.11.17
I'll admit, I didn't really know what had happened with this mini-album until precisely one minute and 35 seconds had passed and that familiar distorted guitar crashes in.
Favourite Transgressions would be perfect to accompany a movie montage of a teenager mid-rebellion. Having said that, Sleigh Bells' Kid Kruschev does largely amount to being quite underwhelming. Really, the only standout track is And Saints, which layers a repetitive, unusually chilled vocal on top of staccato synths; there's a bit where you think it's all about to kick off, and that's when it all just…trails off.
It's different; it feels sort of like a 'to be continued' sort of situation. It's sometimes quite nice.