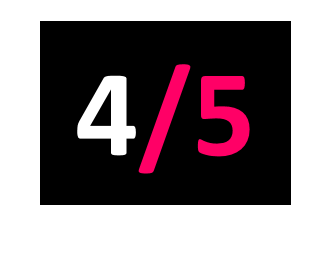 Legitimate Anarchy Records
Released: 02.11.18
Image by Caroline Emmerson
Veteran North East rapper Rex Regis is back with his fourth and potentially final album, Parting Gift. Describing the album as his most experimental work yet, the Geordie rapper is looking to go out with a bang on this record, but has his sonic science project got one too many ingredients?
Rex kicks the album off with an introductory two-minute boom-bap-bar-fest; a vintage Rex track filled with dark humour, sexually explicit punchlines, and a confusing combination of self-deprecation and cockiness. The project then takes a sharp left onto the aforementioned 'experimental' material with I AM; a cut that boasts spacey Travis Scott-esque production on a very contemporary trap beat. It's not only the beat that comes across distinctly 'un-Rex'-like, the usually comical emcee takes a more heartfelt tone lyrically, giving us a peek behind his shielding bravado, rapping "Smile through the trials as I battle depression, tried suicide but I'm back with a vengeance".
The record continues in this bi-polar nature, with Rex continually jumping from playing the clown to the preacher, and occasionally to that uncle that tells bad jokes at parties. Despite the pick 'n' mix of styles Rex displays, he really doesn't falter over the 17 tracks. However, where this album really shines is with its serious, introspective and reflective cuts. Standout track Black Souls sees Rex, and fellow North East artists Kema Kay, Kay Greyson and Shayce Opal, paint a vivid picture of the levels of racism people of colour in our region are regularly confronted with. Not only is this track an important reminder of the underlying prejudices still held by many in the UK, it's also a message of defiance and resolute determination in the face of racial hatred.
Rex could have gone in many directions on this farewell album, but in the end he couldn't decide which and instead decided to try his hand at all of them. With Parting Gift Rex Regis has signed off his musical career by proving that when it comes to hip-hop, he has the ability to conquer whatever style he so chooses with a convincing ease.