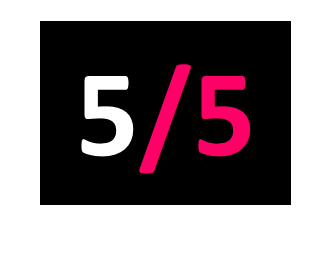 Hey Buffalo
Released: 27.08.21
Every once in a while, a band or artist appears from seemingly nowhere to remind you exactly what it was that made you fall in love with music; Norwich electro post-punkers Sink Ya Teeth are one such band that frankly knocked me sidewards a couple of years ago. Following critically acclaimed sophomore album; TWO, and an exceptional debut record from SYT partner Gemma Cullingford, comes Innocence and Worldliness, the first solo material from Maria Uzor.
Wasting no time whatsoever, the EP slams straight into your solar plexus with the rasping synth stomp of Molecular Restructuring, only letting up to allow Uzor's voluptuous outer space girl vocals to drift to the fore before settling back into a filthy electro groove that would turn Hari Krishna into a bad boy. Innocence, complete with eerie drum and bass false start, shakes the tree marked House without ever diving into pastiche and ends up an absolute banger of a tune, expertly assembling elements of dub, vintage electronica, techno, avant-garde and futurism to devastating effect. Donuts reduces the BPMs but never lifts its foot off the groove, piling a wall of science fiction synths against an insistent repetitive cadence that perfectly punctuates Maria's sugar sweet vocals.
The EP closers with Now Is The Core, a minimal analogue electro dub monster that stacks a veritable choir of layered electronica against reverb heavy vocals that builds and builds, lifting the listener to a higher ground. Lyrically, the EP consummately balances feelings of not belonging and diffidence with a resilience that's shrouded in a whole lotta soul that takes the EP to a different dimension. An unadulterated charmer from beginning to end, Innocence And Worldliness is the sound of ascension.