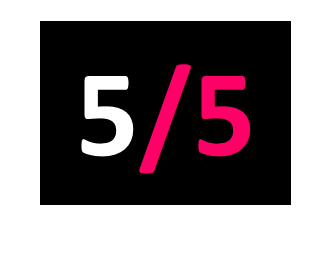 Atlantic Records
Released: 14.07.23
Award-winning R&B singer Mahalia is back with her second album, IRL. The album's outstanding vocals and catchy R&B beats tell stories of self-assurance, composure and heartbreak. Mahalia touches on themes which many young women can relate to, such as being cheated on (Cheat), being used as a rebound (Hey Stranger), and wanting to go out and have fun when you have been wronged (Wassup).
IRL has a star-studded feature list, including soulful American singer Joyce Wrice (In My Head); 00's R&B sensation JoJo (Cheat); Stormzy and his smooth vocals (November); American R&B artist Destin Conrad (It's Not Me, It's You) and Kojey Radical (Wassup), who Mahalia worked with on her 2018 EP Seasons.
A standout for me is Terms And Conditions, the album's first single. Throughout the track, Mahalia explains the boundaries she sets when entering a new relationship, having learnt from mistakes made in previous ones. It features strong backing vocals from artist and producer RAYE. Mahalia confidently says it like it is through her smooth pop vocals and an infectious beat.