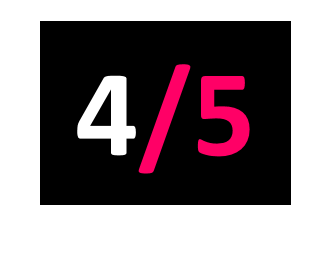 Released 20.08.21
Harnessing the power of the sun is the work of Helios. And yet, Lorde has tapped into this power on her third studio album, the appropriately titled Solar Power.
Ever-grown and evergreen, my how far Ella Marija Lani Yelich-O'Connor has come since her initial debut. Speaking of, I must have gone back to 2013s Pure Heroine more times than I can remember. Staycations via daydreams are often tied to songs like Ribs and White Teeth Teens, and will no doubt continue to do so no matter how old I get. Melodrama had its moments, but her debut is, dare I say, one of the best albums of the 2010s, and often flies under the radar when folks make those chunky lists.
Solar Power is an evolution of her former works as expected, seeded with references to the environment, a dog named Pearl and her native homeland of New Zealand. We begin at The Path, which also happens to be one of the first songs written for the record. It's a very dreamy introduction, one that doesn't beat around the bush. Lines like "now if you're looking for a saviour, well that's not me" and "I just hope the sun will show us the path," are clear as day. The same sentiments are shared in the next song — the title track you've more than likely heard this season already. It's difficult to get away from, despite its infectious appeal.
Stoned At The Nail Salon is Lorde at her most vulnerable, at the end of a constant cycle doing whatever she can to reset. Which in this case happens to be getting a manicure after partaking in some high activity. Wallflower anthem Secrets From A Girl (Who's Seen It All) is her talking to a previous self. In fact, Lorde took two chords from the aforementioned Ribs from her debut and flipped them. It's a deeply layered track. Easily my favourite of the bunch. Mood Ring tangles itself in Flower Child culture, making similarities with the wellness culture most subscribe to, be it through tarot cads or pseudo-spirituality. It's a pop song at its core, not to mention satirical (as is the music video attached).
If Melodrama was the break-up, Solar Power is the season-long vacation that follows — complete with pre-rolled joints, beachside fire pits and long-sleeved sweaters you borrowed but never intended to give back. An ode to nature, and the closing soundtrack to summer – Solar Panel is vitamin D for those who need reminding of the power of outside and the internal growth that lives inside all of us.