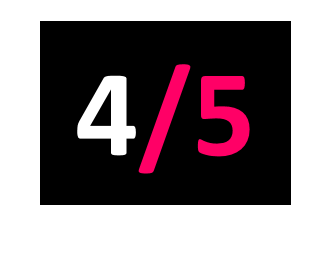 City Slang
Released: 22.03.19
Lambchop have come a long way in the two decades since the languid Americana of 2000's Nixon. Indeed, the intervening seven albums have incorporated elements of jazz, electronica, Komische and indie rock. This (Is What I Wanted To Tell You) is Lambchop's thirteenth studio release and perhaps their most modern (read perhaps, zeitgeisty) album to date.
Opener The New Isn't So You Anymore uses the same sort of auto-tuned vocal effect which coloured the sophomore Bon Iver record. It's a laconic ballad with humorous references and scattershot drum machines, Kurt Wagner's conversational baritone cutting through the cut 'n' paste clutter. More so than previously, the production choices here are thrilling, recalling artists like Cornelius in their expansiveness and sense of imagination.
Wagner is in a pensive mood, the production perhaps being used to protect the vulnerability of the subject matter. He sorts through newspapers, despondent at what he reads and how it is delivered, focusing beautifully on the small detail around him and incredibly articulate regarding the minutiae. In as much as he is despondent about something, this focus on small details has unexpectedly uplifting bursts. "I'm in a Mexican restaurant bar / Watching surfing / And it's amazing," Wagner mediates, with an audible grin on This Is What I Wanted To Tell You. Indeed, the modus operandi of the record seems to be to find a quiet beauty in the mundane, poetry in the everyday, of chance encounters and the chaotic nature of relationships and connections.
It's unsurprising that the devil is in the detail on this record, especially given that in the summer of 2017 Wagner left Nashville and crossed the Blue Ridge Mountains into North Carolina, where he attended the 50th birthday party of long-time friend and Merge co-founder Mac McCaughan. That night, Wagner re-met Mac's younger brother, Matt McCaughan, who has spent the last decade drumming for the likes of Bon Iver and Hiss Golden Messenger. McCaughan told Wagner he had been adventuring inside the world of rack-mounted analogue synthesisers and asked if Wagner might send some vocals to which he could compose. The result is this joyful, meditative record full of wonderful small detail and one for which Lambchop's catalogue is much richer. Perhaps Wagner's best record in years.