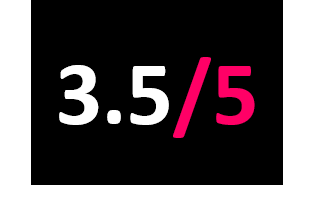 Matador
Released: 24.08.18
Image by Jamie James Medina
Interpol have been criticised for failing to evolve, never departing from the formula established on seminal debut Turn On The Bright Lights. The reverse is that they have a prevailing sonic aesthetic they'll cling to as staunchly as their tightly pressed suits, circling the perfect distillation of their combined efforts. Marauder may leave the debate raging.
If You Really Love Nothing still bares the quintessential hallmarks, call and response chord stabs parry back and forth whilst Banks' idiosyncratic vocal takes centre stage. On The Rover we find Banks in a playfully destructive mood. "Come and see me, yeah maybe you'll die" he glibly announces over a tumbling beat and brutish rhythm guitar that dare you to stay behind and miss the dubious plans he has in store. Kessler's climbing guitar reaches its summit before falling back on itself, always tripping at the final hurdle but retracing its steps and foolhardily heading back into the fray. Complications follows, the chord stabs reappear with a drunken sway as they play off Fogarino's swung beat. Banks ruminates on an inner duality, a "dream of complications" is at odds with a wish to "simplify my scene" whilst guitars tangle each other up in chromaticism, underscoring the cognitive dissonance.
The superfluous Interludes 1 and 2 bookend five tracks that mark a downturn for the album. Lengthy offerings like Surveillance can sound like Interpol on autopilot whist the protracted guitar intro of Number 10 feels incongruous when the full band enters at a higher tempo, obliterating what came before and never revisiting those ideas in the rest of the song. Closer It Probably Matters finishes on a high, with Banks at his most candid, "I didn't have the grace or the brains" he concedes over Kessler's tonally ambiguous jazz chord voicings. "It probably mattered" Banks croons with a bruised stoicism in the chorus. Guitars flank and circle around scales adding and subtracting notes like synapses firing in a brain consumed with wasted possibilities, all stemming from some goosebump-inducing reversed chords, washed in reverb and rippled across the stereo field to conjure a pool of auditory reflection.