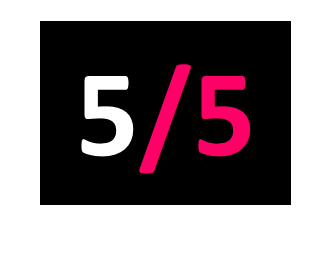 4AD
Released: 07.04.23
Daughter have been away a long time; it's been seven years since the three-piece last graced us with the melancholic wash of their music. With Stereo Mind Game, they quickly prove just how much they've been missed.
From the post-intro opening trio of Be On Your Way, Party and Dandelion, it's clear that Daughter have taken time to rediscover and reapply themselves. Taken as a whole, Stereo Mind Game both refines what fans of the first two albums know about Daughter, while also finding a powerful groove of its own – expanding and contracting across twelve tracks to bewitching effect.
Anchored as ever by Elena Tonra's whispered musings and the solid work of Igor Haefeli and Remi Aguilella, darker lyrics and heavier instrumentation re-establish Daughter as a vital force.