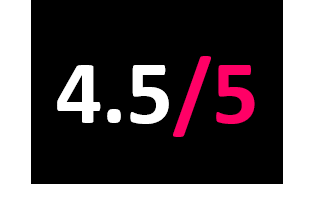 Marathon Artists
Released: 12.11.21
Image by Mia Mala McDonald
Things Take Time, Take Time – even the album's name offers different possible interpretations to leave you pondering amongst your thoughts for longer than you expected. But this is typical of Courtney Barnett, whose every other line seems to have this effect. Her third album outstrips its predecessors; revealing a more personal, more vulnerable and more tender portrayal of the artist than ever before.
By 2019, Barnett found herself at the end of the cycle of her last album, Tell Me How You Really Feel, tired of life and close to burnout. It was clear that things needed shaking up. In order to do this, she decided to take a little time out back in her native Australia, collaborate with long-time friend Stella Mozgawa, and thereby find a new perspective on songwriting and everyday life. It was this atmosphere in which Things Take Time, Take Time was conceived – and it's clearly audible, especially when juxtaposed with its antecedent.
Musically, this latest release is something of a departure from Courtney's past two albums. For the most part, it lacks the punky bite of songs such as Elevator Operator and Pedestrian At Best from her 2015 debut album, and is far more uplifting than Tell Me How You Really Feel.
More subtle and restrained, the album is also perhaps more sophisticated, perfectly weaving together acoustic and electric guitars on songs such as the single Before You Gotta Go, and contrasting synthetic sounding drum machines, pure piano chords, strangled grungy guitar and Courtney's genuine and unrefined vocal style on tracks such as Turning Green.
In ten songs, Courtney delves down to the deepest depths of the psyche, digging up the formidable effect of the little things. From the album's opening song and first single, Rae Street, an acoustic ode to the triflings – whether good, bad, or bittersweet – of daily modern life, through to Oh The Night, a melancholic piano-centred piece about nights that last too long, her songs almost hit too close to home. It's this piercing perceptiveness, alongside Barnett's unique brand of nigh-on musical observational comedy, which remains present since the early days of Avant Gardener, that makes this album a classic in waiting.