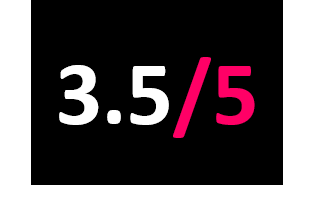 City Slang
Released: 28.02.20
Image: Caribou by Thomas Neukum. Mural, Stamford Hill Estate, by artist Amber Elise
Five years on from Caribou's critically acclaimed Our Love – a yearning and romantic slice of
electronic pop – Daniel Snaith is back with his latest full-length LP, Suddenly. In that time,
Snaith did manage to release a record under his more club-orientated alias Daphni, which as
you might expect was full of dancefloor bangers and house infected grooves. If, like me,
you're more interested in the softer and more indie tinged side of Snaith's work, then a new
Caribou record is quite a big deal indeed.
On first listen, the album sounds as though it's a complete summary of Snaith's work up
until this point. There are the sun-drenched soulful sounds of the first single Home, which
feels like it could've easily been a pre-Swim release from way back in his catalogue. Or
there's the shuffling house rhythms of Ravi, a real dancefloor heater that sounds more akin
to something that Snaith would release under Daphni. The second single, You And I, has
that signature Caribou sound in spades – a groovy acoustic drumbeat, bittersweet synths
and of course the distinct vocals from the man himself. Around one minute in, the track
does a complete U-turn and switches to a trap beat, with plenty of distorted vocals before
jumping back to the original sound.
It's in the moments like these that we begin to see the new directions that Caribou attempts
to go in with Suddenly. Third track Sunny's Time features a repetitive auto-tuned vocal
sample which gives off serious trap vibes from the likes of Travis Scott or Kanye West. It's
one of those moments in a song that shouldn't work but somehow does – which is probably
entirely due to Snaith's deft ability to borrow from different genres and sounds with ease.
The follow up track New Jade features another repeating vocal sample, this time with an
RnB beat which echoes the nostalgic early 2000's sounds.
First and foremost, it's great to have Caribou back. Suddenly doesn't always change the
game that's for sure, but it does have enough new ideas to make it a very satisfying
listen. Diehard fans of Caribou will no doubt love it, and at times it feels like that's exactly
who it was made for.