Irish trio Woven Skull pull off the neat trick of being lovely, huggable, drunken people in real life who somehow manage to achieve something utterly uncanny, something 'other', in their music. The Forest Of Everything is out now on local cassette label Cruel Nature and it's a gem. It occupies something of a midpoint between some of their more abstract releases and last year's Lair Of The Glowing Bantling album, which was more like their live performances (usually described by me, whilst pissed, as 'a folk Godspeed!' or 'Sister Ray played by minstrels' or somesuch). Part 1 is a percussion-heavy piece, guitars rumbling beneath rolling drums and cymbals. Part II has more of a concrète vibe until Natalia's mandolin picks out a hypnotic pattern midway through. It's powerful stuff and they deserve the ever-growing acclaim going their way.
Image: Woven Skull at Supersonic 2015 (pic by Lee Fisher)
They're bound to be playing near you sometime soon, either as WS or part of the wonderful Tor Invocation Band (in which guise they've joined the bill for another Tor Fest down in Todmorden in West Yorkshire in October – last year's event was wonderful, this year they've got Bong, Ashtray  Navigations and Early Mammal! Early bird tickets here)
Sticking with cassette releases, Preston's Concrète Tapes label has been doing some fine work of late (often with some lovingly assembled packaging). Rhythm Tree Fell by Preston Field Audio has been getting some great notices, especially for its first side – four versions of an achingly plaintive melody line, utilising voices, piano and – most affectingly – a brass band. Side two is more varied – field recordings from around the town interspersed with bursts of music, what sounds like a drum circle and, on closer Café Daydream, the background noises of said café giving way to a luminous melody. It's enough to make Preston seem appealing. There's also some decades-old Italian synth music label boss Joe Maclaren found on a stack of reel-to-reels at his local boot fair from Stefan Leproto (Dance & Mood Music- 1981-83) and a new project from Simon Morris, of legendary Lancashire outfit The Ceramic Hobs (Basic Concept's Live in Salacious Sussex, a bizarre mix of lo-fi electronics and treated vocals), amongst others.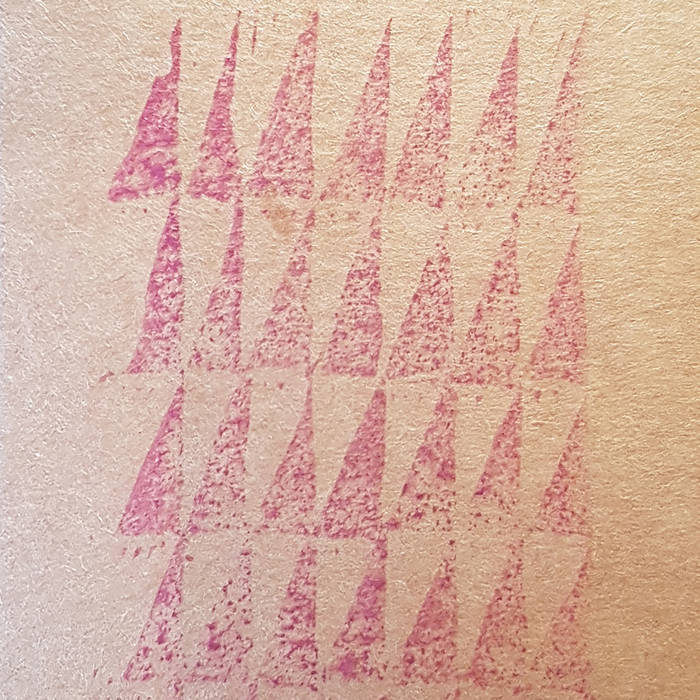 But the pick of the bunch is Living With Animals by Portland Vows (aka Bob Plant, an electronic musician and Aberdeen University philosopher). Each track on this remarkable album takes a simple melodic motif and creates something aching and magical and minimal, calling to mind everything from Plone to Martin Rev to Mogwai's more reflective moments. Living With Animals might be the best argument yet from getting your old Akai out of the loft. You can get it here and the rest of the label's releases here.
If you read my recent interview in NARC. magazine with Girl Sweat (aka Sweat, aka Russell) you'll know how much I loved his recent, debut album Bad Happenings (out now on the increasingly essential local label Box Records). As he explained, it's an album of two halves – a set of songs originally written for a band (who all left because he's 'an arsehole'), and the rest just for Sweat and his tottering pile of malfunctioning machines. It's one of the most gloriously fucked up albums I've heard in an age – everything in the red, mired in lysergic filth, while Sweat testifies and goads over the top. Some of it could almost be garage rock, if the garage in question was where the Manson Family kept their dune buggies, whereas Rivers Of Hair is 10 minutes of disgusting, disorientating noise and sonic assault. It ain't pretty but it is essential.
One of Box label boss Matt Baty's myriad bands Khünnt (formerly Khöck, even more formerly Khünnt again) have released what I think is their first 'proper' album recently. Failures came out on vinyl and download through Riot Season (surely this column's most featured label?) and it's 37 minutes of none-more-sludgy grind, gradually gathering pace and vileness as it proceeds, the sound of being inexorably sucked into a stinking tarpit as the sky rains fire and a man in a pig mask pokes you with a stick.  By the end you'll feel washed up, wrung out and utterly, utterly dejected. Which is surely anybody's recipe for a fulfilling Sunday afternoon listen.
Sometimes, endless 'concept' projects, collaborations or varying line-ups can suggest a paucity of ideas, a creatively spent force (yes, Wayne Coyne, I'm looking at you). But normal rules don't tend to apply to the Melvins somehow. Basses Loaded, out last month on Ipecac, sees Buzz and Dale joined by – you've guessed it – a series of guest bassists, including Pinkus from Butthole Surfers and Krist Novoselic from Nirvana amongst others. It's a blast – especially Hideous Woman and the HUGE War Pussy – and finishing up with a goofy take on hokey baseball anthem Take Me Out To The Ballgame is a beautifully dumb ending to an album that might not be any kind of classic, but is still a lot of fun.
(oh, yeh, there's a Beatles cover, but don't let that put you off.)
Earth's Dylan Carlson has been working on (and crowdfunding) his latest project for quite some time now, and you get the sense it's a real labour of love (there are DVDs and books and such to accompany the Kickstarter release). Carlson certainly seems to be on something of a journey, with much talk of the mystical or occult in interviews, and he describes Falling with a Thousand Stars and Other Wonders From The House of Albion (self-released as drcarlsonalbion and available here ) – as "my interpretations of Scotch-English folk ballads about human/supernatural interaction, specifically those 'spiritual creatures' known as 'fayres/fairies/etc." What we get therefore are some truly lovely interpretations of well-known folk ballads (She Moves Through The Fair, Tamlane, Reynard The Fox) given a recognisable Carlson treatment, sonically not a million miles away from his 2014 soundtrack for Gold but with melodies that feel part of your DNA somehow. It's haunting and unusual and a good companion to the Woven Skull release.
While Liverpool's consistently marvellous God Unknown label doesn't have a house sound as such, you still wouldn't expect it to release something as quiet and lovely as Peter J Smyth's Black Smoke, out last month. Smyth fronts Mugstar but Black Smoke is a long way from that band's glorious assault. It's mostly deftly played acoustic songs, almost folky, and only the occasional Tape Interludes and some curious production touches hint at his more experimental output. Smyth has a strong voice, plays brilliantly and has some insightful lyrics up his sleeve. Black Smoke is a treat.
Hey Colossus released my two favourite albums of 2015 – In Black & Gold and Radio Static High. They recently slipped out a cassette / download to accompany a flurry of dates and it's well worth your time – lead track All The Humans Are Losing Control is as close to 'typical' as HC get, a huge-sounding psych-noise gem, and you also get a deeply weird, dismantled version of Black & Gold and a massive (11 minute) extended take on Wired, Brainless that is hypnotic and disturbing and makes me want to go for a long, caffeine-fuelled drive on a midnight motorway. Guitarist and all round dude Jonathan Richards has just announced a hiatus from the band as he works on his own project (more details as I have them, right now there are some lovely tunes on Soundcloud worth checking out), so who knows what HC will do next but you KNOW it'll be good.
Speaking of Hey Colossus – which I usually am – drummer Rhys (DRMCNT to his mum, or something) also puts out music as Acidliner and has just released the Acid Church mixtape as cassette / download recently, 40 minutes of straight-to-tape mixes of pounding acid house, which you can find here. It's been a while since I've listened to much acid or techno beyond the occasional Surgeon mix but my rave-era muscle memories are telling me this is banging. Perfect for a romantic summer evening: a blissful sunset, a glass or two of white wine and all the bath salts you can inhale.
Northumberland musician and brutalist visionary G W Lang has been making music as St James Infirmary for decades now (there are releases listed on Discogs as far back as 1989 at least). Sometimes the recordings are the work of Lang alone, beavering away in his Ashington bunker, sometimes it involves regular collaborator Mark Oliver, sometimes a revolving cast of guests, including notable local musicians like Cath & Phil Tyler. SJI have a blog here, and various self-released projects are available. No one SJI release is the same (a recent highlight was Awaken / You Are Forsaken!!!, a brilliantly bewildering extended acid jam that had more than a little of Father Yod & The Source Family about it). The latest SJI release, All That Is Solid Melts Into Air, just out, is a gem – 11 tracks that veer from the wonky shuffle of This Agitated World to the plaintive Eno-sque ballad Wall to the epic, almost motorik title track. Lang played everything on this one, which is amazing in itself, but without songs it would just be a vanity project. Luckily, Lang has plenty of great songs. St. James Infirmary is like Northumberland's Guided By Voices or Jandek or something, and fully deserves your attention.
There's too much amazing new music coming out to leave room for covering reissues, but there are three that are well worth a mention (between them, they tell you a lot about the Panic & Carousels ethos). First up, the increasingly essential Sargent House label has just given Boris' brilliant but divisive Pink album the deluxe 10th anniversary treatment. Boris have always had a fairly awkward playful approach to releases, with tracklistings varying from edition to edition, from country to country. This 3 LP / 2CD set includes the unreleased Forbidden Songs, plus some different edits and such. Pink was the album that saw Boris move from their Sunn O)))-style metal origins to embrace everything from shoegaze to garage punk to hard rock.
After last year's exhaustive Harmonia boxed set, this year it was Cluster's turn – a hefty nine-album boxed set on Tapete (all the original studio releases, including the Brian Eno collaborations, and a previously unreleased live album). This is essential stuff – from the abstract collages and harsh experimentation of Cluster '71 to the wonky playground electronics of Curiosum – and while it's always the Eno albums I reach for first, there's hours of deep listening here. Out around the same time and on the same label was Echtzeit, by Hans-Joachim Roedelius now trading as Qluster. No wheels being reinvented here, more a victory lap by one of Germany's most inventive and radical  musicians.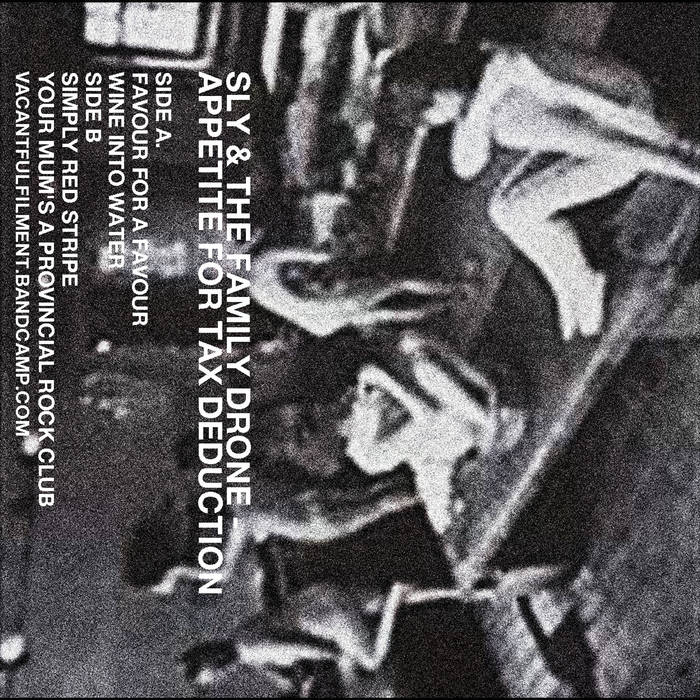 Finally, home counties noise wizards Sly & The Family Drone have just had early (2013) release Appetite For Tax Deduction reissued by Vacant Fulfilment. It's probably impossible to capture the joyful catharsis of a Sly live show, and instead this is four comparatively short tracks of exploding amps, tape-filth and Gristle-y noise, revelling in track titles like Your Mum's A Provincial Rock Club. Take it to the beach with you and get the party started.
There ain't no party like a Family Drone party cos a Family Drone party GREUCCCHHAARGGGGHZZZZZBOOOM.
Other recent releases on repeat at Hickeysonic include new albums from Swans, , Hoofus & IX Tab (reviewed here), Marissa Nadler, Brian Eno, Umberto, the latest releases from the God Unknown Singles Club (including Blown Out, Bevis Frond and Man Coach Life Forever), The Comet Is Coming, Nisennenmondai, Four Tet, Steve Gunn and Kamasi Washington, as well as upcoming releases from Melting Hand, Ex-Easter Island Head, Grumbling Fur, Helms Alee and Blown Out, which I'll get round to next time.
And, as is now traditional, here's a mix containing tracks from all the releases mentioned and some other odds and ends from recent weeks.