Image: Zoe Murtagh's The Lamppost Petition
Two productions by North East writers have gained support from this year's Bridging The Gap award, designed to aid the creation of new theatre work within the North East.
FANS, a production with verbatim theatre and live music at its heart, has been created and directed by The Six Twenty's Melanie Rashbrooke. An eclectic mix of stories and confessions, told through raucous live music and scripted drama, it's both gig and theatre production, exploring what it means to be a music fan. Zoe Murtagh's show, The Lamppost Petition, reflects on ageing, identity and the role of grandparents, but it's far from quietly nostalgic and reflective.
The Bridging The Gap initiative enables several venues across the region – ARC Stockton, Alnwick Playhouse, Northern Stage, The Customs House, Arts Centre Washington, Live Theatre, Northern Stage and The Maltings in Berwick – to work together to offer a joint package of in-kind support to enable North East based artists and theatre companies to develop and present new pieces of work.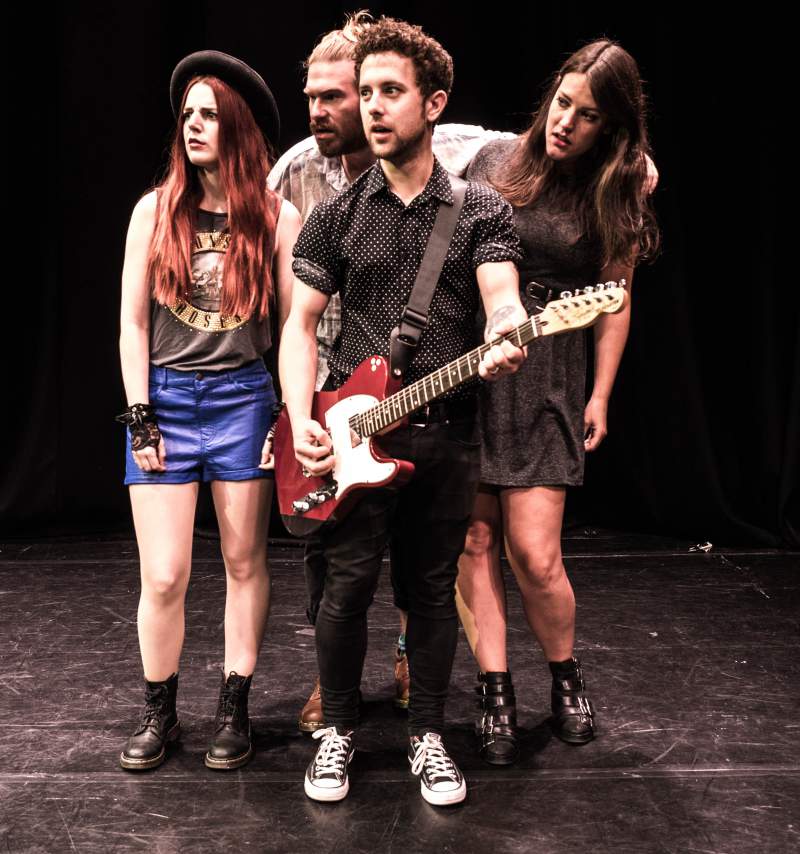 Image: The Six Twenty's FANS
The Six Twenty and Zoe Murtagh have received a wide range of invaluable support and guidance around funding, marketing, audience development and engagement plans, technical support, box office and PR. The initiative aims to 'bridge the gap' between where these creative people are in reality and where they want to be, giving them a platform to showcase their talent. Zoe explains that in the past, issues of cost and time have always been prominent in making a new piece of work and it's been hard to juggle the workload. "Sometimes all you want to be doing is creating the work, connecting with groups and the public and the people who directly help inform and shape the show, however when you are such a small independent company there are so many other things to think about."
having the belief and support of others makes a huge difference. The biggest thing I've learnt is to ask for help and put yourself out there
As for Melanie, the support offered by the project has bolstered belief in the production. "If you want to make it happen, you will. But having the belief and support of others makes a huge difference. The biggest thing I've learnt is to ask for help and put yourself out there. Once you ask you'll be amazed at how many people want to help you and get your work on."
For Zoe, being given the opportunity to create the work across different venues in the region has become of real importance to the telling of the story itself. "This piece is so specific to stories and communities that making the show in these places will be a great experience."
Performances of FANS take place at ARC, Stockton on Tuesday 6th and Wednesday 7th, Alnwick Playhouse on Friday 9th, Northern Stage, Newcastle on Tuesday 13th and Wednesday 14th and Arts Centre Washington on Thursday 15th and Friday 16th September. Performances of The Lamppost Petition take place at ARC, Stockton on Tuesday 20th and Wednesday 21st, Live Theatre, Newcastle on Thursday 22nd and Wednesday 23rd, The Customs House, South Shields on Wednesday 28th and Thursday 29th and The Maltings, Berwick on Friday 30th September.