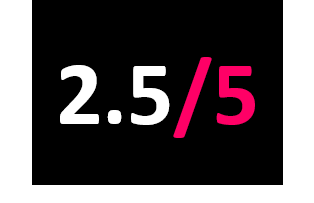 Veta Records
Released: 15.04.16
Since their previous EP Clock Hands, London quartet HAWK feel like they've streamlined their sound somewhat. This latest self-titled EP still has the beautiful constant acoustic guitar parts and Julie Hawk's pretty vocals, but the feel of the EP is more consistent. Like the video for The Hunt shows, the whole EP feels evocative of woody scenes and whimsical rituals, like it belongs in a modern take on a fairytale movie.
This cinematic feel is aided by the dreamy production. The layered instrumentation, full of harmonies and sounds that give the sense of a big open space, contributes to this ethereal, slightly magic feel. At times it works, but at times it can feel a little over the top, and occasionally even saccharine.
Lead single Once Told plods a little, and feels sort of melodramatic. In fact, the best parts of the EP are when they've stripped it back, like during the verses of Sleep. Violins that could be guilty of that same saccharinity aren't in fact, and until the song kicks in it sounds really pretty. It's only when the drums come in that it begins to sound a bit overly sincere. The lyrics reflect this as well, as a lot of the time they're a bit much, but they too have their moments, as again in Sleep: "I just want to hear you screaming at me".
Generally speaking, the EP is pretty. It just feels that the songs as a whole, with all the production and the layers, are a little 'much' at times. Each one feels like the theme song for a fantasy show, and while that's not a bad thing, it could do with toning down and stripping back a bit.