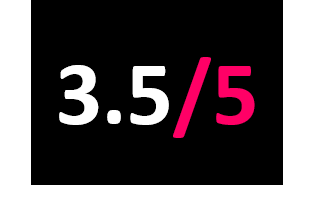 French Kiss Records
Released: 16.08.19
Image by Adam Parshall
"It doesn't have to be pure, it doesn't have to be perfect, it just sorta has to be worth it". Coming part way through album opener Denver Haircut, it's one of those meaningful turns of phrase, framed in a throw away fashion, that The Hold Steady are known for. It's also a handily portentous way to start a discussion on a 16 year old band's seventh album.
Thrashing Thru The Passion marks a hit of the reset button of sorts for the New York indie stalwarts. After a five year spell away from the studio, during which they've spent most of their time making solo albums and playing numerous celebratory gigs for the faithful, it seemed like they'd fallen into a holding pattern.
A lot of bands would overthink a new release given these circumstances, especially as it marks the studio return of fan-favourite Franz Nicolay on keys after an absence of almost a decade. The Hold Steady though, have played things a bit more fast and loose. Put simply, TTTP sounds fun and spontaneous.
The usual bar room confessionals and bemusing party vignettes abound – The Hold Steady aren't reinventing their wheel, after all – but the whole album zips by at an incredible pace. In fact, most of it seems designed to soundtrack massive nights, with horns, gang vocals and even Thin Lizzy-esque guitar riffs punctuating You Did Good Kid, Blackout Sam and T-Shirt Tux to name a few.
Of course the problem with being fast and loose, fun and spontaneous is that TTTP can end up feeling insubstantial. At ten tracks, it's a short and sweet experience, but without as much depth as some will expect from The Hold Steady. But that's okay, because it feels more like being let in on a happy reunion between friends and comrades, watching as they rediscover what they enjoy and what makes each other tick. For a band that prides themselves on creating a unified scene, that's more than fitting.
Is TTTP pure or perfect? No. Is it worth it? Definitely.