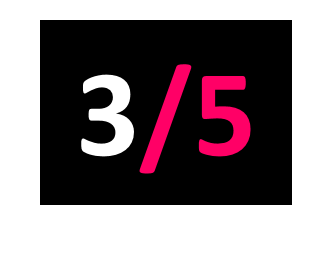 pinkflag
Released: 24.01.20
Image by Fergus Kelly
It's rather difficult to say where the most modern incarnation of Wire seemed to take a misstep from their pretty impeccable catalogue, but 2017's brick-walled Silver/Lead seems to be the most noticeable part of a band (who have so consistently ploughed their own furrow) seeming unsure of themselves.
One can hope that Mind Hive (only the tip of the shonky social commentary iceberg, sadly) is something of a recalibration, but sometimes for better and sometimes for worse, it's an absolute mess. For a band who were so good at creating their own universe and unique vocabulary Be Like Them and Cactused are baffling – the former with its incongruous stoner rock posturing and dumb lyrics, while Cactused sounds more like Wire on the straight and narrow, more musically interesting austere, but still rather ham-fisted by their own standards.
Go-Betweens aping Off The Beach is a pleasant enough thing, but it's really in its second half that Mind Hive really comes into its own in its plaintive, melancholic, autumnal glory. Unrepentant is so beautiful and fleeting feels like grasping at vapour – a meditative, modern sounding five minutes and the first instance on this record where Wire sound like they have got a real MO. It gets better; Shadows is an impressionist, futuristic nightmare of a song; Hung is as sinister as anything they've ever produced, quietly seething and textured with otherworldly electronics. It's this weird disparity, both in terms of quality and style, that makes Mind Hive a pretty disorientating listen.
Arguably Wire's closest contemporary comparison are (were) The Fall, who did a lot of their own working out in public. Using that comparison, it seems like Mind Hive is very much more of a Post Reformation TLC than a Your Future Our Clutter – it seems half-focused, but at this stage perhaps a mess with moments of real beauty is better than nothing at all. It'll be interesting to see where they go from here, as Mind Hive feels much more of an experiment than a band certain of themselves.