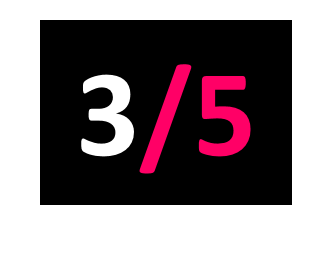 Domino
Released: 05.08.16
Image by Tom Andrew
Full disclosure: this writer is something of a Wild Beasts obsessive: a Wild Beasts obsessive from Limbo Panto onwards, who has always been thrilled and delighted by each new release's latest evolution and change in direction. It gives me no pleasure then to report that Boy King is a confused and messy misstep from a band that had always seemed so certain of itself.
Advance word on Boy King was that the band were looking to craft a more direct and aggressive album, a response to the mellow Smother and the sophisticated pop of Present Tense. In this case however, direct and aggressive seems to have been confused with dumbing everything down. Chris Talbot's inventive, dynamic drumming has been substituted for simplistic four-on-the-floor, while the thoughtful and imaginative way in which the band sang of sex, relationships and gender identity has been swapped out for songs called Tough Guy and Get My Bang. Although it's safe to say their tongue remains firmly in cheek, it's a dark day indeed when Wild Beasts seem to be cribbing notes from The Last Shadow Puppets.
What makes these lapses even more inexplicable are the songs that live up to the band's reputation. Celestial Creatures is a thing of swooning, apocalyptic beauty that shows how the album's pumped-up steroids attack could have worked, while the Tom Fleming-sung 2BU and piano-driven closer Dreamliner are welcome respites from the brick walled sound that producer John Congleton builds up across the album.
There's still plenty to enjoy here – lyrics aside, Big Cat boasts a fine slinky groove, and Eat Your Heart Out Adonis is a fun return to the camp of early Wild Beasts – but in trying to present Wild Beasts: An Idiot's Guide, Boy King comes worryingly close to becoming the kind of lumbering, brash masculine monster the band had hitherto parodied so masterfully.