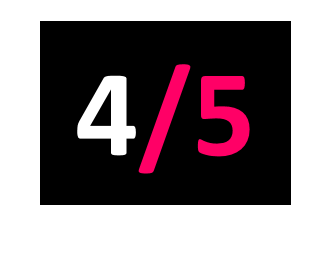 Sleeps Brothers
Released: 01.03.19
Sheffield quintet While She Sleeps have wasted no time in creating the follow up to 2017's You Are We, the record which really put them on the metalcore map. Their brand new album So What?, released on their own label Sleeps Brothers, pushes the band ever forward to complete domination of the scene.
It's as accusatory as its title suggests, and from the get-go it demands your attention. Album opener Anti-Social nails the balance between melodic metalcore and breakdown to create an interesting song structure that fails to bore. Inspire continues this trend, albeit with the incorporation of some Nintendo 64 start-up menu music. An odd choice, but I'll allow it. Haunt Me sounds suitably haunting – this fairly morbid hardcore track does carry a slight gothic vibe. Set You Free dabs a single toe into pop punk, before swerving back in to the more comfortable realms for hardcore. Gates of Paradise closes the album with a sense of finality: its smooth vocals and riffs make it the perfect nightcap.
Their willingness to incorporate other styles and genres into their own heavy sound is what makes While She Sleeps different from other bands: at no point during So What? could I be completely sure of what was to come next. That uncertainty is what makes this record such a pleasure to listen to.