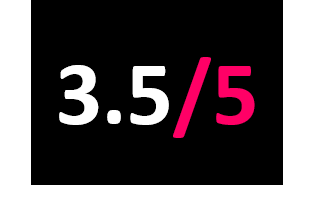 Year0001
Released: 08.01.21
Image by Marcus Wilen
Swedish punks Viagra Boys announced themselves as a barnstorming preposition a couple of years ago with Sports – a scuzzy, Dadaist take on bruised masculinity. Compared to 2018's laser-guided Street Worms, Welfare Jazz is a mess. You can read that as a pejorative, but for a band whose whole modus operandi is owning their sloppy, dirtbag credentials, this isn't necessarily a bad thing.
Things start in familiar territory with lumbering new single Ain't Nice, a satisfying exercise in sluggish nihilism with all of the band's sonic markers in place. What comes next is something of a stylistic soup; there's the cartoonish misogyny of Toad (happily, and importantly, counterbalanced by To The Country, the penultimate track on the record) and the jarringly polished Creatures (the only song I'm aware of which uses living underwater as an extended metaphor for, erm, inescapable poverty). These songs sit close to each other uncomfortably. 6 Shooter starts tremendously, but unravels into a shapeless jam. I Feel Fine dips its toes into jaunty music hall, Girls & Boys lays industrial textures to the band's already menacing sound while Sebastian Murphy irreverently revisits his favourite concern – masculinity.
Welfare Jazz is a very bottom-loaded record, and the last three songs are among the most cathartic the band have ever written. In Spite Of Ourselves and To The Country have the heart and pathos that the rest of the record skirts around. Street Worms was such a success because it was consistently very, very funny and very, very sad at the same time; Welfare Jazz is much more thematically and emotionally disjointed. I'm sure that Viagra Boys have a few great records in them, but this one ultimately feels quite rushed; a band making practice room decisions in public, which is exciting in it's own right.
This won't be the record that Viagra Boys are remembered for, and there's nothing that reaches the heights of Sports, for example (which, incidentally, would be a career high for most bands). It's exciting to see a band this playful work things out in public, their scrawlings on the back of a beer mat are more exciting than what most bands commit to canvas.