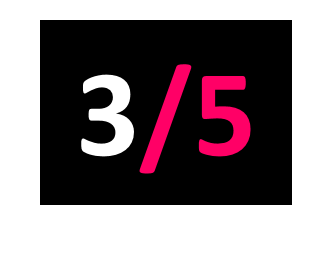 Caroline International
Released: 11.03.16
Messrs Hyde and Smith are back for the first time since 2010's Barking and on the face of it, seemingly lacking a bang. Barbara Barbara, We Face A Shining Future has a steady confidence about it, a confidence to leave tracks to build for three minutes to never hit the euphoric heights of seminal rave LP dubnobasswithmyheadman (though nothing ever has since or will again).
Underworld have the confidence to use a whole track of a seven-song album for Santiago Cuatro; a strange lean into the Beatles' white album gone electro, think Maharishi guitars and little else. The album is full of 'grown-up, not-quite-bangers'; tunes like Motorhome have a distinctly Plastic Beach-era Gorrilaz feel: with slow half spoken vocals atop Aphex Twin-esque scratchy digital top line. If Rah and I Exhale are the standout tracks on the album, the latter is the only out and out club track and the former has more than a hint of Seaford Mods about it.
Maybe this is what happens when ravers get old, when the parties die out and the only thing you find yourself dropping is the kids off at school. If dubnobasswithmyheadman was the debut that wasn't actually a debut (Underworld released a couple of albums pre-dubnobass then reinvented themselves in the mid-90's) perhaps we can look at Barbara Barbara as the third coming of Underworld, with less arms-up rave anthems. Perhaps this is a band growing up with their audience.