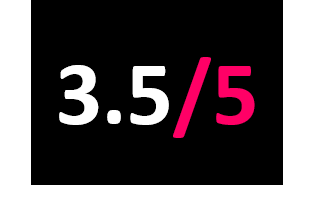 Cooking Vinyl
Released: 29.01.16
Turin Brakes' seventh record is a surprisingly fresh, albeit patchy, affair.  96 and The Quiet Ones coast along at slow to mid-tempo but it's not until the stand-out Rome, with one of the catchiest riffs you'll hear all year and it's timely Star Wars reference; "As a child I could feel the force inside of everything," that the album sparks into life.
The orchestra-augmented Brighter Than The Dark continues the momentum before album highlight Save You provides the biggest potential for cross-over with its epic, Radio 2 friendly, chorus.
Jump Start, bearing a striking resemblance to Tom Petty's Free Falling and the rather dreary Watership Down-inspired Black Rabbit, conclude a record that is, mostly, lost property worth finding.