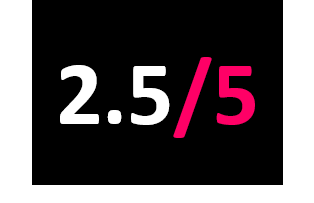 Merge Records
Released: 02.03.18

If swashbuckling concept pieces like The Monitor and The Most Lamentable Tragedy have proved anything, it's that Titus Andronicus care little for punk rock convention.
Five albums in, the New Jersey group have finally ditched the genre in all but sloppy aesthetic, yet the slew of classic rock influences fuelling A Productive Cough serve only to facilitate frontman Patrick Stickles' worst indulgences. There are bright sparks: Number One (In New York) is a surprisingly effective ballad opener, while Real Talk, with lines like "If things are as bad as the newspaper says, we're in for a real big war," is a wry live singalong in the making.
The flipside, however, is (I'm) Like a Rolling Stone, an exercise in self-serving tedium which seems little more than an excuse to shoehorn Dylan into their shows. Disappointing.