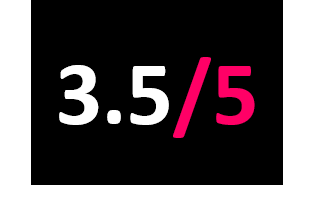 Sacred Bones
Released: 02.02.18
Californian multi-instrumentalist and self-styled Goth punk Luis Vasquez has delivered a consistent batch of horrortronica with his previous three efforts as The Soft Moon.
Criminal is another villainous swoop into the void, pushing the listener towards noisy oblivion. As the puppet master of his own nightmarish, industrialised vision, Vasquez once again serves up a spiked cocktail of intense feedback and sludge-ridden ambience, akin to a videogame being forced through a rusty spaghetti maker.
This time, the aural assault includes nods to cult 80s horror soundtracks (Like A Father, The Pain) and a decent amount of bleak darkwave meddling (Choke, Young).
Criminal's worst offence is that it neither enhances nor damages The Soft Moon's legacy, begging the question, where next?