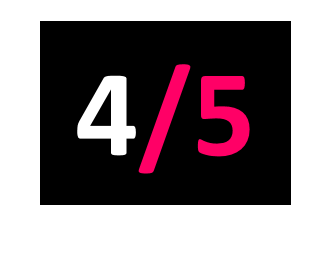 Merge Records
Released: 25.06.21
Image by Jade Wilson
The start of 2020 found The Mountain Goats, in the wake of John Darnielle hitting a notably prolific and fertile patch of songwriting, gathering to record two separate albums in succession. The first of these, last autumn's Getting Into Knives, marked a welcome change of direction after a series of increasingly over-thought concept albums, capturing the warm live sound of their current line-up (assisted by session greats like Chris Boerner, Bram Gielsen and Charles Hodges) powering through some of Darnielle's most direct work in a decade.
Decamping to Alabama to record the quickfire follow-up, the already ruminative and elegiac tone of the material was fuelled by the rapid acceleration of external events. Which means a little over a year later, we have Dark In Here – a subtle, often subdued album whose gentle, inviting arrangements find themselves juxtaposed against lyrics concerned with unrecognised lost and frustrated survival.
As much as listeners familiar with their work can probably already make a fair assessment of how anticipated or otherwise new Mountain Goats material is in 2021 – and for those unfamiliar, your gut reaction to a song title like Arguing With The Ghost Of Peter Laughner About His Coney Island Baby Review is probably a good signpost – Dark In Here's continued absorption of a slow soul pulse into their established sound cannily keeps self-parody at the door.
Darnielle's gift for stepping into the feet of troubled and troubling narrators remains in full flow, as on the lurching, anxious Lizard Suit or the mad scientist spiel of The New Hydra Collection, but Dark In Here also stands as an exhibition of how intuitive and surprisingly adaptable a band The Mountain Goats have become as players: in conjunction with Spooner Oldham guesting on Hammond organ and electric piano, The Slow Parts On Death Metal Albums is a gorgeous, semi-autobiographical hymn to isolation and the search for belonging not entirely dissimilar to late era Leonard Cohen.
An unintentional memento of a time of crisis that doubles as an exhibition of a band hitting a streak of form, Dark In Here is – quietly – The Mountain Goats at something close to their best.