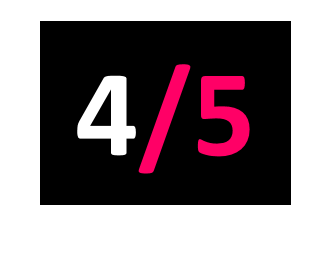 Bella Union
Released: 19.07.19
There are very few bands quite as irreverent as The Flaming Lips. From the early years of head-shredding art punk, through their imperial phase of experimental electronica and post-rock, to their current status as godfather figures of progressive alt. rock, the Lips have always marched to the beat of their own drum.
With the full release of their 15th studio album, King's Mouth, we see this band of fearless freaks treading unchartered territory with a story-led concept album about a giant baby king who discovered he held the whole of outer space and the aurora borealis inside his colossal head. As the giant baby is killed holding back an avalanche that threatens to destroy his kingdom, his giant head is removed, coated in steel and now lives on as a cranial castle where folks can climb inside and felicitously stare up at the universe. Little Mix this is not.
Originally released in limited quantities for Record Store Day 2019, King's Mouth is one aspect of a much larger art project from front man Wayne Coyne. The album is constructed using several full length tracks linked with musical vignettes, underpinned with narration from The Clash's Mick Jones; his deadpan Englishness the perfect foil to Coyne's affecting vocal. Musically, the (inter)stellar Steven Drozd is on fine form throughout, heavily referencing his exquisite work on both The Soft Bulletin and Yoshimi Battles The Pink Robots with some of the most gorgeously lush and layered music the Lips have released in quite some time.
Certainly, the wistful Don't Know How And We Don't Know Why, alongside the pulsing staccato synth march of Mother Universe, the orchestral splendour of Electric Fire, and the dense processed bass groove of Feedaloodum Beetle Dot are all real peaks, getting the balance just right between high art concept and perfectly paced space pop. However, on tracks such as the heavily auto-tuned All For The Life Of The City and How Many Times, the concept is simply so over sugared, it leaves you with the musical equivalent of hyperglycaemia.
After a decade of bleak and increasingly darker psychedelic jams, it's a genuine elation to hear The Flaming Lips returning to the light with a work that is ambitiously brave, optimistically mind-bending, technicolour drenched and – on the whole – a real return to form.