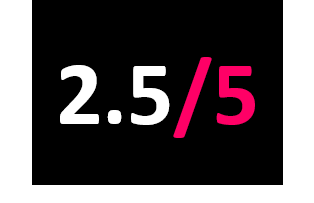 Fortuna POP!
Released: 5th January 2015
The album cover of prog-influenced Nottingham quintet's The Chemistry Experiment's second album – released ten years after their debut LP – features artwork by Bulgarian artist Gyokov. The art style personally reminded me of another recent album, Flying Lotus' You're Dead!, and its glorious artwork by Shintaro Kago. Perhaps the delicate, Eastern-influenced cover with its meditative image caught me off guard a little, as I began to expect a lot from Gongs Played By Voice. Alas, The Chemistry Experiment's sophomore effort lacks the wow factor that its artwork promises.
Considering that the band draw influences from such wide-ranging artists as Bonnie "Prince" Billy, King Crimson, Tindersticks and Soft Machine, the album as a whole is lacking in distinctive or innovative ideas and languishes in relatively safe indie-folk territory. Despite being loosely based on the theme of seasons, there's no particular light and shade between the songs. Opener Hung Lam has the same folk-infused tone as We Have Seasons. Steven J. Kirk is undoubtedly the most interesting element of the songs, with a voice that places him between Kurt Wagner and David Sylvian; this provides a woozy, dreamlike quality to the likes of Rainy Day. Unfortunately, he is relatively underused and on the songs where his lush tones don't appear, the songs blend into the background. It's certainly pleasant but isn't particularly grabbing.
The album begins to get interesting at the end, when the nine-minute long A Good Wing finally brings the psychedelic elements to the fore. By the last few minutes, a ghostly, synth-bended voice demands attention alongside the sparse instrumentation. But at this point it's almost too late. Perhaps had they more fully embraced this aspect of their sound, Gongs Played By Voice would have been a more satisfying record.