Cooking Vinyl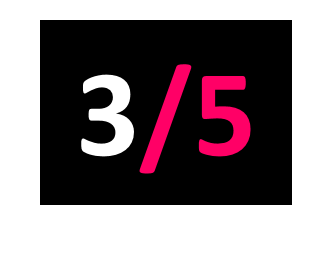 Released: 22.09.17
V is arguably The Bronx's most accessible album to date, with an uncharacteristic gleam and shine to the production that smooths out some of the more jagged edges, making the whole thing easier for a wider audience to swallow.
The songs themselves are universally catchy and virtually guaranteed to get you moving, but all too often it feels like lead single Sore Throat was made to draw attention away from over-abundance of polish elsewhere. Two Birds for example sounds like a Guns 'N' Roses pastiche, whilst the melodies of Fill The Tanks could have come from any number of coiffed hair metal bands.
There's still plenty of moments of grit to make V easy enough to recommend, but overall V represents a sometimes uneasy evolution for a band that is clearly trying to stretch its creativity.