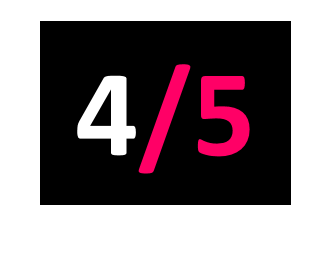 Domino
Released: 15.07.22
Image by Jack Bridgland
The 2018 debut of Superorganism was a wonderfully messy affair. Arguably the self-titled release was inconsistent, fleeting, insubstantial and unrefined. There was however, no argument that it was unbelievably fun. The DIY band made a point of splashing every colour of paint at the canvas and giggling at whatever the result was. A million ideas were squirted against each other, colliding together to make something resembling art. Embodying whimsical adolescence, there was something beautifully carefree and disinterested with convention that noticeably resonated with audiences. As smashed glass and cola cans popping open were used like synth patterns or drums, there was an undiscovered sense of adventure that the band took very obvious pleasure exploiting. Nobody could deny that the pop music of Superorganism was different.
Fun, quirky and different are all wonderfully valid terms to throw around, but with the 2022 follow up, we see Superorganism confirm that after stripping away the frivolities and gimmicks, the true creativity stems from truly talented songwriting and musicianship. Dispelling any argument that the band are weird for the sake of weird, this record is a cohesion of ideas that are heightened by the odd choices, not resting upon them.
World Wide Pop certainly makes more of an effort to integrate itself with the pop scene surrounding it, yet never relinquishes its iron fist grasp over its idiosyncrasies. Opening with the adrenaline rush of Black Hole Baby, the band re-establish every troupe that brought them into the eyes and ears of the nation. As the album unfolds, these eccentricities become less abrasive and more decorative, used only to enhance the swirling psychedelic pop worlds the band create.
With joyful choruses and repetitive lyrics, the songs seem custom created to be shared with a community, all singing in unison as the band hoists the tracks up amongst the clouds.
If the future of pop can take forward that heart and invention of Superorganism, we'll all be okay.