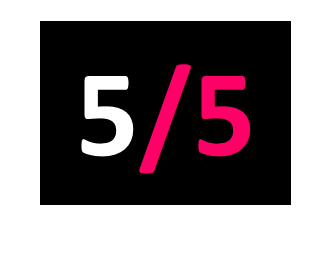 BMG
Released: 16.09.22
Image by Dean Chalkley
The nostalgia reunion circuit sure has been one of rock's guiltiest pleasures these last couple of decades. None of us will say no to dancing in a field in July, can in hand, to our favourite band playing the hits from 30 years ago, but I'll maintain to my dying day that it's cheating if they don't also make new music. And therein is our problem, dear reader – the new music so often is just not as good and frequently serves as an unwelcome reminder of why a band split in the first place. Which is why I was particularly nervous when my beloved Suede returned with new music in 2013, having meekly limped off stage ten years earlier following the underwhelming A New Morning, and its less likeable predecessor Head Music.
Joyously though, comeback album Bloodsports was the sound of a band revitalised by nearly 10 years apart, and they've subsequently kept getting stronger, with each post-reformation record enhancing the back catalogue rather than chipping away at the legacy. Autofiction has been positioned as Suede's 'five blokes in a room, going back to basics' album, which is true to the extent that it's rich in urgency and energy, probably more so than anything they've produced since Coming Up. It's also an impeccably melodic record, and beautifully captured for all the talk of rawness surrounding it. Brett Anderson's voice has always been a massive part of Suede's sound, and the decades have seen it mature (almost) as gracefully as Bowie's.
For decades, when they've got it right, Suede's brilliance has lain in capturing the grit and grime of the world and presenting it all back to us to savour via the medium of sky-scraping rock compositions. And they've nailed it wonderfully again on Autofiction, which is never better than in those moments when Anderson is hurtling at full throttle, foot on the monitor, like he does on Personality Disorder and 15 Again. Indeed, towards the middle of the record, he proudly exclaims, "That boy on the stage, well he can't control it". And long may that continue.