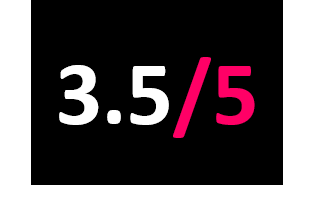 Atlantic Records
Released: 16.03.18
You're not experiencing deja vu: Stone Temple Pilots return this month with their seventh full length and second eponymously titled album. This time Jeff Gutt debuts his talents as new vocalist and from the first song it sounds like he's fitting in pretty well within this line-up.
As a whole, it's an easy-going album. There's still enough range to stop anything sounding too repetitive: Thought She'd Be Mine is the mellow, self-reflecting break up song perfect for break-up montages in any American sitcom, while latest single Roll Me Under is much grittier, darker and huskier.
STP have found their footing with this cohesive and polished release which, given the rollercoaster of the band's history, is good going. Hopefully, they won't lose it.