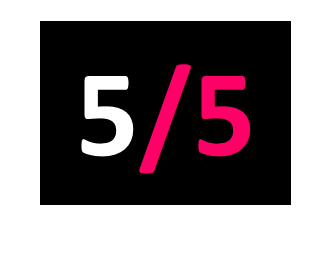 Loma Vista Recordings
Released: 14.05.21
Image by Zackery Michael
The experimental art-pop icon instantly pricked ears when dropping the first two singles for Daddy's Home. The way her overwhelmingly brash, ostentatious and outlandish album opener Pay Your Way With Pain contrasts with the second single, the melodic and cathartic Melting Of The Sun, acts as the perfectly contradictory summarisation of Daddy's Home.
As St. Vincent trickles through lavish and majestic musical themes and motifs, the conflicting become cohesive and the intimately personal becomes universal and tangible.
With the album starting at its most arrogantly assertive, the layers of protection simply float away with each track, exposing a sentimental and humane shading we seldom see from St. Vincent.
With elegance and poise, the album sonically swaggers through her nostalgic and romanticised vision of the past with luscious production and pristine, flowing arrangements. Psychedelic passages blissfully drift the listener through a wistful haze of tropes, fantasies and ideas that are plucked from an expansive ocean of influences, splashing evocative and warm colours into Annie Clark's most charming and endearing release to date.
For an artist whose career has been defined by an unshakable tenacity to forge new territory, evolve and push forward, watching St. Vincent slow herself down and gaze backwards through her stylised rose-tinted glasses is inspiring.
As the lyrics document humanity's innate imperfections and the internal struggles of our flawed character, they allure and sparkle with a tantalising sense of sophistication and taste. This enticing majesty is oozing out of each track across the release, as St. Vincent transforms herself into the captivating and chic amalgamation of her starry-eyed reimagining of a bygone era.
Often smoky and seductive, there is finesse and cool radiating from St. Vincent's change in pace. Never feeling reductive, the instrumentals frequently become as sparse and bare as we have ever heard from her, before billowing into something extravagant and captivating. Producing some of her most articulate and dazzling compositions, the record highlights the technical prowess of St. Vincent as a writer and musician wonderfully.
Daddy's Home welcomes a surprisingly candid and grounded era for the high-flying pioneer, with enchanting results.
&nbsp