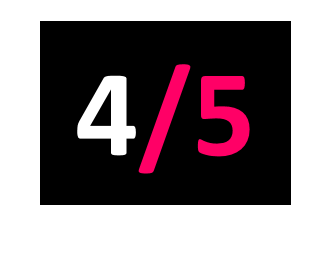 Method Records
Released: 12.02.21
Image by Crowns & Owls
There's no denying that Slowthai – the Northampton MC born Tyron Frampton – is quite the character. Part cheeky chappie, part anarcho-raver, and possessed of a stupefying penchant for febrile antics, the theatrically vociferous yet wickedly funny and erstwhile 'Brexit Bandit' has cut an anomalous figure since cracking the mainstream.
Perhaps most strikingly, Frampton's critically acclaimed debut – 2019's incendiary, Mercury-nominated Nothing Great About Britain – revealed a deft flair for subversive pastiche. Unflinchingly caustic yet keenly perceptive, his irreverent tirades ran amok over abrasive beats, stridently skewering the British zeitgeist with the ornery aplomb of a seasoned punk vet.
Against this backdrop, the raucous first half of TYRON serves as an ostensible refresher for fans of Frampton's predilection for rampant screeds laced with gratuitous profanity, but also works as an entry point for new ears alike. "Rise and shine, let's get it / Bomboclaat dickhead, bomboclaat dickhead", he giddily spits all but five seconds into 45 Smoke's ominous bombast, detonating a powder keg of turntness that engulfs all in its wake.
Zestful assists from Skepta (CANCELLED) and A$AP Rocky (MAZZA) supply simpatico foils, but Frampton's fiery finesse and boisterous bars remain the main draw. Interestingly enough, for all the explicit polemics of its predecessor, TYRON largely eschews outright politicking for bawdy braggadocio. Though no less compellingly defiant, the sneering jibes vivifying both DEAD and PLAY WITH FIRE are more broadly aimed at personal detractors than any particular authority figure.
Swapping out head-banging gusto for earnest introspection, the record's second half delves into gentler fare, both sonically and thematically. Here, Frampton's keen knack for writerly candour – distinctly revealed on the heart-rending, autobiographical Northampton's Child – waxes brightest, his idiosyncratic philosophies unfurled through poetic odes to self-reliance (focus) and resilience (push).
The arresting duality of TYRON vividly elucidates Frampton's push-pull approach to balancing his inner polarities. Candidly laying bare his imperfections and self-contradictions, he flatly rejects the sanctimony of moral one-upmanship, espousing instead that self-awareness of personal fallibility is an underrated strength. Case in point, for all of WOT's bellicose bluster, it's the emotional wallop of Frampton's pensive mumbles on ADHD that leaves you punch-drunk and reeling.