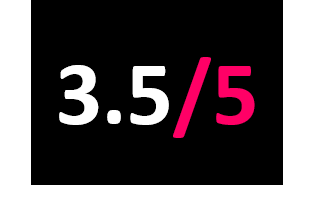 Lucky Number Music
Released: 11.11.16
Like Jessica Rabbit herself, this album is satisfying, alluring and elusive. Mixing sweet, sugary riffs with harsh guitars and abrasive drum beats, Sleigh Bells push the boundaries of pop/rock as they have always done, but this album takes a new direction towards a much more visceral style for the Brooklyn-based duo.
Discordant juxtapositions of tempos and beats make opening track, It's Just Us Now, feel like four songs in one. Hard-rock guitars combined with dance-inducing synths and erratic beats, powerhouse vocals and spots of punk; this is an album that needs to be played on full volume.
A nostalgic journey back to the music of teenage angst with a mix of adult sophistication, Sleigh Bells have re-vamped their brand and created a sound which has few limits.