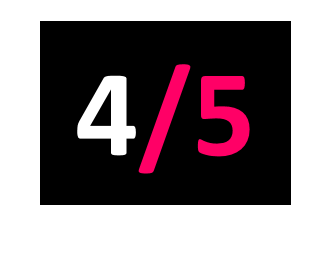 Extreme Eating
Released: 22.02.19
With the nation currently hooked on a frustrating yet equally horrifying political drama entitled Real Life, a musical state-of-the-nation address has never been more welcome.
With this in mind, you can always rely on Nottingham duo Sleaford Mods to provide an angry splash of red amongst the enduring grey of the British musical landscape. It's not that nobody is making protest music, but things are surprisingly quiet given the endless supply of subject matter.
Sleaford Mods pick up where they left off on English Tapas. The new lead single Kebab Spider walks along the sort of bassline Dan Le Sac and Scroobius Pip once used to such devastating effect. Williamson barks "you've had a record deal for thirty years, what do you know about agencies, looking for jobs, shit wages?"
They take a swing at Brexit throughout the album in much the same vein as their previous record did; Jonny Rotten being replaced by "Jonny Remoan". The word play is clever without being impenetrable, subtle without losing any of the anger which makes Sleaford Mods so crucial.
That anger peaks during Policy Cream, and endures through to one of the album's lyrical highlights in Subtraction. "It's not enough anymore to want change, you have to do change. But the only change I like sits in my pocket, I'm a consumer, I'm the system's rocket."
Fans of more melodic rock will lean on O.B.C.T, which carries the biggest riff on the album and sees Williamson's vocal chords stretch to something approaching singing. It also features a kazoo and some bewildering lyrics about saltwater, fish and fins.
If we were being super critical, and we are, you might say that their music hasn't really moved forward since last year's release. At its heart this is two working class blokes, putting the world to rights. It's hardly realistic to expect the overblown production of Be Here Now, but perhaps a little bit more variation and a little more polish could take things even further.
But that's not to forget what brought us here in the first place: part 70s throwback, part public service, part grime, part grunge, and entirely what this country needs.