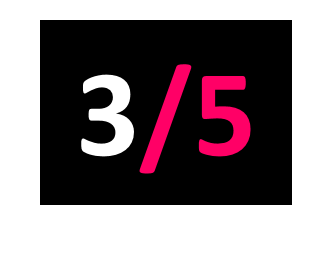 Chap Stereo
Released: 08.04.16
"Aren't you girls a little young to have a fourth album?" says everyone ever, to Skating Polly; they must be sick of hearing it. But it's a shame, because after the snarling, bratty brilliance of Fuzz Steilacoom, The Big Fit feels a little off the boil.
That's not at all to say it's not heavy or screamy enough – single Perfume For Now is classic Skating Polly in precisely that way, as well as achieving their "ironically juvenile" aim through the self-aware senselessness of the lyrics.
They've got throwbacks to their earlier piano stuff too. The combination of more of the new-same and more of the old-same just doesn't feel quite right. So maybe rather than off the boil, what we're hearing on The Big Fit is growing pains.