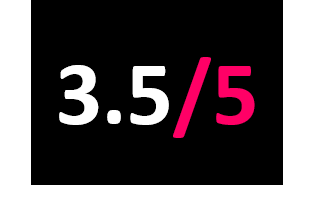 Couple Skate
Released: 11.12.15
www.sheeragony.bandcamp.com
Montreal's Sheer Agony have been around since 2010 but despite the odd single, this is their first full-length record.
Opener Anthony Ivy sets out their stall; a two-minute burst of highly melodic psychedelia complete with sneering vocals and the occasional shredded guitar break that keeps you on your toes.  Careers carries on the sense that this is a band that is hard to pigeonhole, throw away tongue-in-cheek lyrics mix with seemingly heartfelt sentiments. Single I Have A Dream starts slowly but bursts into life with lush melodies and searing guitars, high-pitched vocals that recall early Bee Gees and a simple but effective sing-along chorus.
Strangely, the production helps to draw listeners in with its retro vibes and layered simplicity, whilst also perhaps alienating those who would prefer a more mainstream sound.  There's detail here that can be missed without a few spins of a 13-track record that clocks in at 34 minutes.  Debonaires is one of the few tracks that break the two minute plus mark, a mid-tempo ballad that seems all the longer for the short stabbing bursts of energy that flank it, the band able to let loose with their guitars and feel their way into and around the song.  So Many Zoe's is a highlight; a simple retro pop song about fancying every girl, or indeed boy, that pass you in the street with the insightful and amusing pay-off line, "I don't like the picture but I do like the frame."  Ultimately it's a record that finds beauty in simplicity but with repeated listens you realise that, in actual fact, there's a lot more that has gone into it than you might think upon initial impressions.  It may not be quite a masterpiece, but it's certainly not sheer agony either.