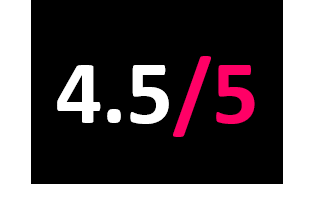 Sub Pop
Released: 06.05.22
Image by Nick Mckk
A band that feels synonymous with superb jangly slacker pop, Rolling Blackouts Coastal Fever have done it again. Endless Rooms is an album paved with exquisite songs, just in time for the summer. The opening instrumental Pearl Like You sets the precedent immediately, this short track immediately lifting the mood in the way only they can.
At times it feels rawer than previous material, a more considered tone shows through in the title track and Caught Low in particular. In the former, the vocals really take the fore, and the track as a whole is much more subdued than you might expect. It finds the band in search of a meaning, the track feeling at odds with their usual upbeat driving guitars. It sets itself apart from the rest of the record in somewhat dramatic fashion.
Equally, there is a lot of what you would expect from Rolling Blackouts Coastal Fever, with Blue Eyed Lake and Tidal River standing out. Their sound is well honed now, and Endless Rooms really builds upon it, a welcome variation in their repertoire which could have easily stagnated. This is helped in part by the fresher sound which permeates through Endless Rooms.
Where this sound is compounded is on tracks like My Echo, from its rainy opening, it quickly picks up pace with the ever-present driving guitars, but with an unexpected and welcome warmth. The whole record fosters this same feeling, while it harks back to their early rawness, there is a newer tenderness and poise. Whilst many records from the genre can easily slip into this trap, happily, Endless Rooms doesn't feel over polished.
There is a real change of pace on Endless Rooms, but there is still little doubt that it will be an album that soundtracks many people's summers as these tracks ring out from festival stages. With such warm tones punctuated by suitably jangly guitars, you really cannot help but fall in love with it. Rolling Blackouts Coastal Fever have really hit their stride with this record, a truly excellent document of an accomplished band pushing themselves further than ever.