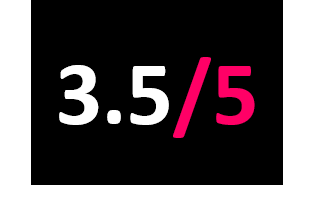 Cooking Vinyl
Released: 20.05.16
Richard Ashcroft was one of the most inspirational frontmen of the 1990's. The Verve trail-blazed their way through the British musical landscape, eschewing the standard Britpop sound of the time for a more psychedelic vibe; drugs and urban reality at the forefront of their motivation. A Northern Soul brought them to the wider public's attention before the timeless Urban Hymns – with huge hits like the anthemic Bittersweet Symphony and the mournful ballad The Drugs Don't Work – made them the band of the people. They looked set for world domination…and then it all just fell apart. The band imploded through a combination of ego and id and Ashcroft was left to go it alone.
He did that with a cracking debut record, Alone With Everybody, and its follow-up, Human Condition. It seemed he'd lost nothing, but aside from a couple more patchy solo records, the last being six years ago, and a fairly successful Verve reunion, things seemed to go a little quiet.
So that brings us to his new record, These People. Out Of My Body proves a promising, if surprising, start with its dance loops and pings, an up-tempo anti-war anthem that could also be referencing Ashcroft's excessive past with its "out of my body, out of my mind" chorus. This Is How It Feels is an uplifting mid-tempo ballad, and sounds like a love letter to Ashcroft's wife, former Spiritualized member Kate Radley.
Ashcroft is sounding positive though; his unmistakable North Western soul sound has always had a crowd full of indie kids thumping their hands triumphantly in the air, but it's a long way from the likes of old favourite History's "Filled full of hope, I've got a skin full of dope."
And therein lays the problem. Ashcroft has had such an illustrious past, that it's always going to reflect on his present. The intro to first single These People even sounds like Urban Hymns' Lucky Man.  It's the typical upbeat ballad that Ashcroft does so well; full of positive vibes and a screw you to the man. "These people sent to test us, sent to play with our minds, come on baby we're a little stronger, I know we can survive," Ashcroft reassures us, but is it any different to what he's told us before? The loops are back on Everybody Needs Somebody To Hurt, Ashcroft revelling in his position as elder statesmen and man of the working class: "You feel lonely on the train, but you don't make a stand" he mourns.
He may be shorn of his locks these days, but Ashcroft is a fighter and unlike Samson, the strength still remains. Guitar tracks and vocals are layered to bolster the sounds on many tracks here, such as the countrified They Don't Own Me. Ain't The Future So Bright details Ashcroft's long-standing battle with depression, and as with 2006's Break The Night With Colour – which addressed the same issue – is one of the highlights. Pictures Of You and Black Lines tread the same acoustic path as Sonnet, Ashcroft's past always rearing its head, with the strings arranged by Verve collaborator Will Malone. If it ain't broke, don't fix it.
"Guess I'm a little numb, yet look what I've done," he sings on Pictures Of You, a song about mourning the beauty of youth. "How do you know these things, 'cos these are songs of experience baby," he sings triumphantly on the album closer Songs Of Experience. And that they are. Are they as good as the songs that came before them? No. But are they still worthy of the name who once inspired Oasis to write a song about him? For his commitment to the cause, and his refusal to be beaten down by everyday illness, delivering another set of upbeat anthems in a world that is crying out for positivity, they are.