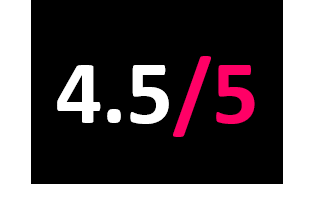 Partisan
Released: 07.07.23
Image by Steve Gullick
Some records take time to reveal their wonders and these are the ones that stay with you. I Inside The Old Year Dying – PJ Harvey's first new material in a decade – is definitely, defiantly one such. It's a unique and brilliant record but it's going to be tough to explain exactly why.
First off, it sounds unlike anything she's done before. There are nods to previous releases – the riff on Seem An I (probably the most typically Harvey track here) could be a ragged take on the one from Good Fortune, for example – but this album goes to some very new, strange places. Take opener Prayer At The Gate: it starts with a Spacemen 3 shimmer that builds to a buzzing, menacing wall of feedback as the song goes on, and there's a claustrophobic intensity to it. Her vocals are barely recognisable – higher, for sure, but with some entirely fresh quality. At times it's near impossible to distinguish between her voice and that of John Parish. That doubling and blending of vocals is even more pronounced on the following Autumn Term, their voices entwining over looping drums and samples of kids playing. The effect is deeply disquieting. On All Souls, it's like the tape has decayed, Disintegration Loops-style. A Child's Question, July is a demented folk jig, Harvey intoning lines like "tell me who has licked the twoad?" in her most Dorset voice as drums circle and a frantic riff repeats. And closer A Noiseless Noise assaults you with abrasive guitars over an insistent Wipe Out drum pattern. None of this sounds much like anything else in her catalogue.
Lyrically, Harvey is still in Orlam territory – scraps of Dorset dialect, passages that mix the prosaic (school buses and packed lunches) with the rural wyrd (like Max Porter's Lanny). There's certainly none of the direct commentary of the last couple of albums.
Everything about this album is intimate – almost too intimate, like you're watching something you shouldn't be privy to through a keyhole – and it's often simply, even sparsely, arranged. There's an incredible attention to tiny details throughout: you have to be supremely confident to do so little. It's a brave, possibly alienating release for someone in Harvey's position, but it's a deeply personal, deeply inspired work of mystery and wonder.