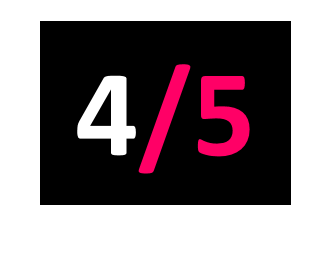 Play It Again Sam
Released: 30.09.16
Pixies exist in a pretty weird place in 2016. They've been thoroughly canonised as one of the most beloved and influential bands in rock history, yet their ongoing existence is troubling to some. Emerging over a decade after their first reunion dates and with totemic bassist/vocalist/songwriter Kim Deal having quit the band prior to recording, Indie Cindy was a sluggish, watered-down return that threw out the energy and surrealism of their classic records for weary will-this-do quirkiness.
As such, the arrival of their second post-reunion album has been greeted not with bated breath but genuine trepidation. Thankfully though, Head Carrier proves to be a sharp rebuke to their last outing and a sprightly reboot for the band.
Certainly, the band seem to have paid attention to the flaws of Indie Cindy and gone out to correct them. Where that record took its time, Head Carrier is in and out in just over half an hour, recorded with a gritty live band feel by a complete quartet. Stepping into Kim Deal's shoes was never going to be an easy task, but Paz Lenchatin has given the group an audible and necessary kick in the rear, and her successful integration into the group (capped off with a lead vocal on slow-burner All I Think About Now) might be Head Carrier's greatest success.
That said, it'd be foolish not to note that this time around Frank Black has taken his Black Francis role seriously and brought the goods to the band. There's a couple of welcome ragers like Brecht punk number Baal's Back or the stomping Um Chagga Lagga, but for the most part he taps into his sweet surf rock side a la Bossanova. This turns out to be a good look for the group – the likes of Oona, the dizzy pop of Master Blaster and the theatrical Bel Espirit are the kind of fantastic, direct songs we all hoped a Pixies comeback might bring.
Head Carrier is not the new Surfer Rosa or Doolittle – how could it be? It is however, the very welcome return, for real this time, of Boston's finest.