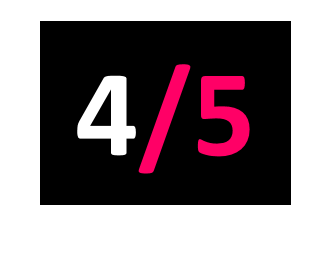 Thrill Jockey
Released: 21.08.20
The Matmos cliché has long been that each of the electronic duo's albums has a new gimmick, but I've never liked that framing. All Matmos have done throughout their career is tap into the same compositional insight that animated many of the greatest experimental musicians of the 20th century: limitations drive creativity.
And so Matmos' behemoth new album was created within a hugely ambitious set of limitations. The duo solicited contributions from 99 collaborators from across the worlds of experimental, electronic and indie music (including Yo La Tengo, Giant Swan, Oneohtrix Point Never and Marisa Anderson), stipulating that each fragment must adhere to a tempo of 99 BPM. This homogenisation of tempo makes the album flow, despite its wild stylistic variation, like some kind of dream, seamlessly shifting from menacing industrial techno to glitching jazz to surreal twanging folk music. Each gradual emergence into a new section feels like an arrival into a new part of a vast musical unconscious which spans 80 years of musical development.
As with the irrational logic of dreams, boundaries and musical signifiers become distorted, history folding in on itself in counterintuitive and provocative ways: 15 minutes into the second disc, moody guitar strumming gets frayed at the edges with harsh noise, eventually melding into a brief but intensely rhythmic episode of chopped-up vocal sampling, with the same bizarre contiguity of a dream where you're hiking up a mountain and then you turn left and you're piloting a crashing plane.
This album is three hours long. Inevitably there are highs and lows – there are sections across the three discs that could be described as slightly boring. I don't want to make too much of this, though, because this album is a frequently fascinating journey, and even the best journeys have segments of anonymous motorway. Finished before the pandemic arrived and mandated a certain retreat into isolated technological solipsism, The Consuming Flame has arrived at a perfect time. Even at its most inscrutable, it is a remarkable statement in favour of collectivity and sociality; a utopian vision of collaboration as a force that can blow apart rigid structures and strict genres in favour of an oozing, free-form newness.