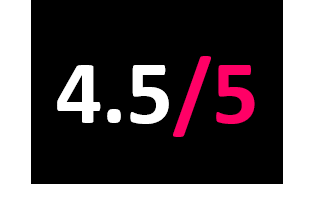 Self-Release
Released: 21.04.23
Image by David Gunton
Some musicians struggle to get releases out, whereas Gateshead's Mark James Hammond & The Slender Blind has managed four releases in five years despite everything else that has happened in that time. There was a marked contrast between the sweeping sounds of 2018's Nothing Stays Put and the crunching rock vibe of last year's Cast Off, and this latest offering falls somewhere in between, with a gothic darkwave vibe far more prevalent.
The songs create a huge soundscape that fills one's mental capacity; lyrically this is about as far away as you can get from the verse-chorus-verse mentality, with tracks containing a poetic majesty which is a real aural treat. Each track has a story and you are swept up on a journey – that said, this album is less about music to drive along to and much more about dimming the lights and turning the music up a notch whilst sitting in your favourite comfy chair.
Instrumental opener No Longer Human sets the stall out; the repetitive guitar stretches out to comfort the listener before the drums kick in to the second track Preta, in which you are invited to take a ride up to the sky in a balloon pinned to the clouds. The tone changes back to earth, if not even below the earth, with Speak Ill with its examination of the end of a relationship. The guitars roll around the ever-changing rhythm as reflective lyrics find a way through the sonic palette.
Fortunately there is musical light after the heavy darkness, Head Like Murder is followed by the more jangly Sylvia Plath, in which the guitar is allowed to ring out and a tambourine lulls you into a false sense of apparent happiness until you realise the darkness of the words. The result is a musical matrix that Trent Reznor would approve of, and the album as a whole provides a curious segue between the darker elements of The Cure with the vibe of early 90s pre-Britpop indie bands.
Full of Murder is the perceptive examination of what happens after the credits roll; a look into your own story with the possibility of changing the ending, resulting in a fascinating demonstration of the catharsis that music can achieve.