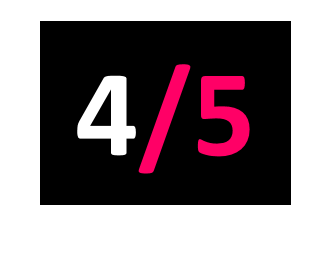 604 Records/Membran
Released: 05.04.19
It is a travesty how underrated Marianas Trench are in the UK. The Canadian quartet have topped charts in the US and Canada a couple of times across their 18 year career. Yet, they seem woefully underrepresented once you get across the pond. Hopefully, their fifth album, Phantoms, will get them some deserved recognition from us Brits.
This concept album supposedly conjures images of a mad man haunted by his former love, but its first song Eleonora sounds a little more Lion King's soundtrack than The Raven. You'll find a little more Poe in Echoes of You, but if the macabre poet jazzed up his work with pop rhythms and synthesised beats. Lead singer Josh Ramsey clearly has incredible vocal control, able to push his voice to do incredible things, as shown when this song culminates in a minimalist refrain of string instruments and electronica. Glimmer is more of a powerful, oddly uplifting ballad – a mood not usually seen in the downtrodden lyrics of old Marianas Trench.
Phantoms wraps things up musically and thematically with the monumental The Killing Kind. It revisits and ties together all of this album's threads in a spectacular pop rock finale which takes Marianas Trench sonically higher and further than they've been. Phantoms truly takes its listener on an incredible journey, and it's one worth making to see this band at their best.