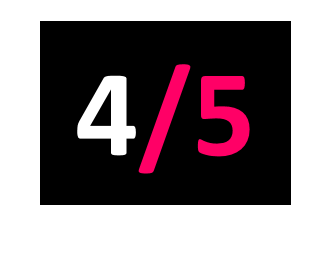 Columbia
Released: 06.04.18
Image by Alex Lake
By now, most Manics fans know to take Nicky Wire's public utterances with a pinch of salt. (Remember when Lifeblood was meant to be a stripped-back pop album, anyone?) The run-up to Resistance Is Futile has been notable for the unusually pessimistic, downbeat tone the band's principal spokesperson has taken in interviews, describing the band as "being in a funny place" and without a clear direction on how (or even if) they could follow up on the high concepts of the dazzling Futurology.
Evidently the band found their way out of their malaise, because here stands album number thirteen, Resistance Is Futile, the sound of the Manics at their most strikingly maximalist. If this sounds similar to 2010's "last shot as mass communication" Postcards From A Young Man, there's a reason for that: like that album Resistance Is Futile leaves no kitchen sink unturned in its arena-sized ambition, matching the outsized pop of Everything Must Go with an occasional taste of the fretwork fireworks of Generation Terrorists.
Fortunately for everyone, lead singer and primary composer James Dean Bradfield has brought some of his most sparkling work yet to the table here: Vivian, a thematic sequel to Kevin Carter, blooms from solemn processional to effervescent glam and lead single International Blue makes for a soaring FM anthem, while Broken Algorithms is a surprisingly successful return to the punk metal of Motown Junk.
What makes this distinct in their catalogue to date – and markedly different from the failed populist appeal of Postcards – is that this is neither the sound of the Manics taking on the world in nihilistic fury or wide-open embrace, but rather making a knowing retreat to the art and literature that has inspired them: at a time of upheaval and uncertainty, they've made the surprising choice to craft a melancholic tribute to life within the margins and to the doomed pioneers that came before them. Even if the battle is lost, here are the fragments against ruin that they've stored for us all: sparkling artefacts of an imagined pop reality, a brief residence in a more beautiful and poetic place.